'Cinco de Mayo' is a celebration in Mexico, that has spread its wings to reach many other countries. Although being a Mexican celebration, it is celebrated more in the USA than in Mexico. A fun fact: Nowadays, the amount of alcohol consumed during Cinco de Mayo in the United States is close to that during the Super Bowl. It is a great opportunity for the Mexican market to expand and advertise its products worldwide, including the USA, Canada, Australia, and many more countries.
However, the majority of people who are not familiar with Mexican history, have the wrong assumption that Cinco de Mayo is the same as Mexico's Independence Day. So, what is the correct fact? And what is 'Cinco de Mayo'?
The Fifth of May, as some people call Cinco de Mayo, is an annual celebration to commemorate the Mexican victory under the leadership of General Ignacio Zaragoza, over the French Empire on May 5, 1862. Growing up in Mexico, I still have memories of this day's celebrations, but not as much as Mexico's Independence Day, or "Day of the Dead".  The reason could be because it was not a public holiday, and also could be due to the fact that there are some controversies about this celebration (We will get to that later).
When I was at school, we had a solemn ceremony where we paid our respect to those that fought the battle against the French army in 1862. The day is remembered as 'Batalla de Puebla' or Puebla Battle. Puebla is a city – and also a state – about 130km Southeast of Mexico City, where I have been told that an official ceremony takes place every year with a military parade. I remember one year we had to reenact the battle as we were divided into French and Mexican –Oh boy, that did not go well!
But before we dive into the actual battle itself, let's rewind to 1861, back to when Mexico was bankrupted after 50 years of conflicts and wars since obtaining independence from Spain on September 16, 1810. Only 13 years before that, in 1848, Mexico had lost the territories of California, Nevada, Utah, Arizona, and parts of Colorado to the USA. Texas, known at the time as Tejas, had declared their independence from Mexico a few years before. Between 1857 and 1861, Mexico was painted in blood by a civil war known as 'Guerra de Reforma' or Reform War. As a result, in July 1861 president Benito Juarez ordered a moratorium of two years for the debt owed to France, England, and Spain. The Europeans didn't agree, and Napoleon III of France decided to invade Mexico to reestablish a European monarchy in Mexico and potentially the USA.
In April 1862, the French army, one of the most experienced and powerful at the time, marched towards Mexico City with 6,000 men. On the 5th of May, the Mexican army set themselves up on top of a fortified hill with about 5,000 men – less than 2,000 were trained soldiers, the rest were volunteers – and waited for the arrival of the French. The Mexicans stood no chance against the disciplined French army, but after a whole day of fighting, the Mexican army, led by Ignacio Zaragoza, claimed an unexpected and a historical victory. That night, Zaragoza wrote: "Mexican weapons have been covered in glory. The French fought with bravery, but their chief was proud, stubborn and clumsy", wrote Zaragoza that night. The French army retrieved leaving Mexico. This was a historical moment for a country that was still trying to set the roots of a nation… the Mexican nation.
Such a great tale of audacity and courage indeed, but the French army returned a year after to defeat the Mexican army and finally occupied Mexico City in June, 1863. In May, 1864, Maximiliano of Habsburg, landed in Mexico to become the Emperor of a new pro-French Mexican monarchy. His reign was short-lived, and in June of 1867 he was executed by the same army the French troops defeated on an unfortunate turn of events for France. The Mexican army that defended 'reason, freedom, and justice' had prevailed and for the first time, and the Mexican nation stood tall on its own.
At around the same time, if we look at what was happening with Mexico's neighbor up North, 1861 to 1865 to be exact, USA had gone through a bloody and exhaustive Civil War, and the last thing they needed was a European invasion. For USA, the fact that Mexico had defeated -After more than 3 years of occupation and pillage- the French needed to be celebrated. This explains in my opinion, why Cinco de Mayo has a historic relevance to the USA. Nowadays, Cinco de Mayo has become an opportunity to celebrate the contributions of Mexicans to the USA and the whole world.
Back to my point that I have mentioned earlier about my conflicting thoughts regarding this celebration, after spending some time reading and understanding the history behind it, I am fully confident that there is indeed so much to celebrate about Cinco de Mayo:
The bravery of the Mexican army that defeated one of the best armies in the world in unexpected circumstances and national heroes that never gave up until the invaders were expelled from Mexico.
The establishment of a nation, that whilst not perfect yet, we Mexicans are proud of.
The acknowledgment of the USA government to the contributions of Mexico to their nation throughout history, but more importantly what Mexicans today bring to their country.
The resilience and positivism of the people of Mexico despite all we have gone through, which I believe is the reason we are warm and friendly people.
The assimilation of other cultures, like Spanish and French, into our culture, traditions, and cuisine.
The contributions that every Mexican overseas bring every day to raise the profile and good image of Mexico in the world.
So, in conclusion, yes, there is a lot of misleading information about what Cinco de Mayo is about, but as Mexicans, it is our responsibility and duty towards our country and the people who sacrificed their lives for its freedom to educate people around the world about our history.
Related Post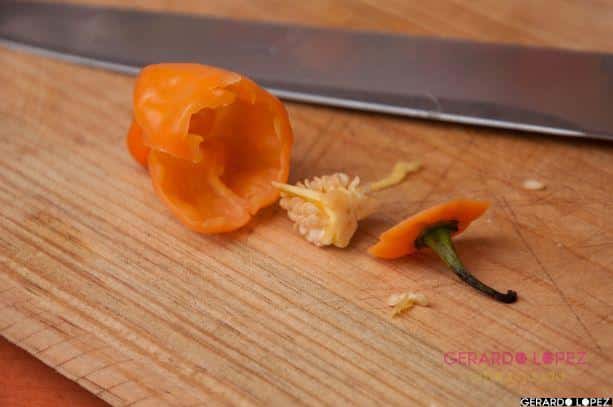 How to make chillies less spicy?
Other Blogs