When you think of Australia geographically, the first thought that pops-up is that it's the massive land at the bottom right of the world map. On the other hand, when you think of Mexico, its somewhere at the middle left, just under the United states. I strongly believe that the long distance between those two amazing countries have made them admire each other.  I also believe  that Australians have a romantic overview of Mexico, its people, and its traditions, which makes having a casual conversation about Mexico easy. Through these conversations I have noticed that little is known about the real Mexico, what is known usually is the commercialised Mexico that is promoted by large corporations and news.
This is Mexico takes you on a journey to Mexico to meet my family. My parents are still living in Mexico City, the same house I grew up until I spread my wings and moved overseas more than 18 year ago. As for my sisters, they are also living in Mexico City, and they are both married, and they have five amazing children between the two of them. I remember that it was more than a year ago when I first introduced this "crazy" idea of filming in Mexico to my family. They thought I was mad! – going from IT consulting to opening a restaurant and tortilla bakery, but I got to say though, hosting a TV show was another level. Nevertheless, my family has always been there for me on all my mountain expeditions around the world and this adventure was no exception.
Having my family on it was a dream come true for me and them. Beyond all the support they have provided me throughout my path in life, they are my biggest inspiration for everything I do, all the way from my Grandmother, that worked hard until the day she died to raise an educated and well-mannered family, to my nephew's and niece's cheekiness.
This is Mexico is full of my childhood memories, especially because of the fact that the family party takes place in my parents' country house in Tequisquiapan, Queretaro – about 1.5 hours' drive north from Mexico City. My parents have built this house over many years, it's the place where my sisters, friends and I spent countless weekends and holidays helping my parents planting trees. Well to be fair, most of the time was spent playing and eating local food, and nowadays, my sisters' children make the best use of all the playground games, trampolines and sport equipment that my parents installed over the years.
The more countries you visit, the more different cultures and habits you are going to encounter. But one thing stays in common no matter where you go, is sharing food around the table with your loved ones, it is a fundamental tradition and that is no exception for Mexicans. However, Mexico has its signature essential additions to all of the delicious food around the table, tequila and mezcal – We explored both deeply in This is Mexico. My whole family got together for the filming and put out a sensational day with food, drinks, music and smiles around the table. It  as a memorable day and having the cameras to capture it was an indescribable feeling. I do have to say though, that when it was time for me to be in front of the camera and seeing everyone behind it staring at me was a bit daunting, especially since it was the first day of filming.
Let's talk about barbacoa, a slow cooked meat using heated rocks buried in a pit oven. Few other indigenous cultures around the world use the same technique, for example, in New Zealand it is called Hāngi, but the ingredients used for creating the flavor is unique and native. To Mexico: Chilli.
Internationally acclaimed Spanish Chef, Juan Mari Arzak, once said: "You, Mexicans, distinguish good and bad through the use of spice", I believe Juan said this because chillies are used for every meal in Mexico, but keep in mind, it is in there enhance the flavor, not to hide it.
Spicy food is not the only thing Mexico is known for. Another Mexican tradition with an international reputation is Tequila, and we wanted to show the audience that tequila is more than a drink, it is also the name of a town in Mexico where tequila is also used for cooking. And why not? French cuisine includes Wine as a cooking ingredient. This is a perfect segue into the next episode where we visit one of the oldest tequila producers.
Related Post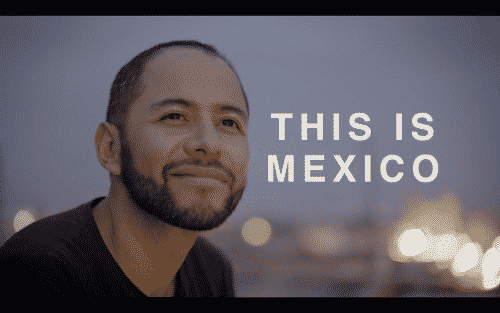 Other Blogs