During the filming of "This is Mexico", we had a wonderful opportunity to visit Hacienda El Carmen, and meet Monica Baeza. Monica's parents purchased this property back in 1959. Ever since, they have set up on a great mission in order to restore its original glory. Nowadays, Monica takes extra care of the hacienda and has developed very ambitious and community-spirited plans for it. I would say that walking around the hacienda with Monica and listening to all the stories of the place, its history, and future plans for it was a real privilege!  Monica is such an inspiring person and a great example of what 'strong women' are doing to challenge the status quo.
The hacienda is located in Ahualulco de Mercado, Jalisco; about an hour drive from Guadalajara city. The hacienda was built between 1722 and 1727 by the Carmelites monks, but the land had been worked since the late 1500's. New sections, attachments, and furniture were added to the hacienda during the next centuries, which gives the place its unique character. The art collection is impressive, it includes prehispanic exhibits. Over the centuries, the property size has been reduced from 60,000 hectares to only 160 as a result of changes in property law and, as Monica tells us, selling the land back to those that work it -the farmers-.
Monica is full of energy and constantly on the move. With hundreds of employees, a variety business, and dozens of guests. Her work ethic is immaculate. But I have to say that one of the things that impressed me the most about Monica and her business, is her approach to sustainability and care of the community and environment.
Environment and Sustainability
When it comes to the environment and sustainability, Monica is always looking at a way of reducing her carbon footprint. She has installed solar panels on the hacienda roofs to provide power, she also produces most of the food for the restaurant in the greenhouses and paddocks.
When it comes to community assistance, Monica is a champion of that. She is not only providing hundreds, if not thousands, of direct and indirect jobs but she ensures her staff and families are looked after.  It is no surprise that she knows all her employees by their name or nickname.
Enhance the image of Mexico
I believe that there are more people nowadays inside and outside Mexico are working tirelessly with consistent effort to change the image and the future of the country to a much brighter one. And, I also believe that there are people working on solving some endemic problems of the Mexican society. For example, Monica at Hacienda del Carmen grows capsicum (a.k.a. bell peppers) to be sold in the U.S.A. for a fair price which allows her to pay her employees a fair wage. When people are paid fairly for their work in Mexico, they don't need to risk their lives crossing the Northern border. When people stay, towns and communities flourish.
Actions like this don't stop at just making people's lives better. The use of renewable energies has become a standard practice amongst many industries. I remember that many years ago, Mexico City was forced to take drastic measures against pollution as its population was experienced some of the worst air quality in the world.
When I look at what people like Monica are doing, it fills me with optimism and hope for the future of Mexico. Mexicans are hard-working, happy, and ingenious people. There is a bright future ahead for this country that is loved by many –not only Mexicans, but worldwide.
Related Post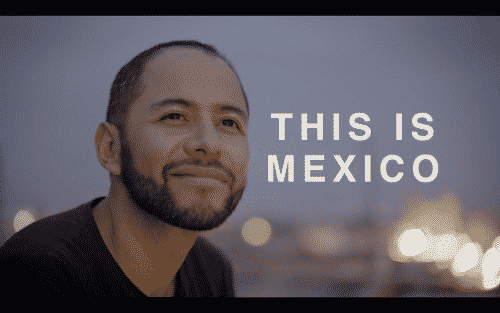 Other Blogs