The month of September is a very colourful and cheerful time in México.  This is the time we, Mexicans, celebrate our nation, its history, and legacy – and very importantly its colours.  It is a time when everyone around the country is in party mode and Mexicans around the world display proudly their love for their country.
During this time, the streets of México dress up in red, white, and green – the colours of our national flag. The houses, cars, motorcycles, bicycles, and even pets proudly display the Mexican flag and its colours.  Government buildings and national monuments are also dressed up in the colours of our nation.  There are no limits on how Mexicans show their patriotism during September.
But not only the cities of México get all festive for the occasion. Menus at restaurants, 'fondas', and even street carts offer special festive dishes.  From the traditional enchiladas, chilaquiles, and tacos dorados covered in red, white, and green salsas to the impressive 'chiles en nogada' – stuffed chillies covered in a walnut cream and garnished with pomegranate seeds – everything reminds you of this important time in México.
16th of September, Independence Day
On the 16th of September, we celebrate our independence, or at least that is the official public holiday.  The actual festivities take place the night before at 11 pm when the 'Independence Outcry' is performed in the main squares and plazas around the country packed with people whilst the rest will watch with family and friends gathered around the TV.
At 11 pm, the outcry – 'el grito' – ¡Viva México! will be heard around the country and repeated three times, just after the national heroes are reme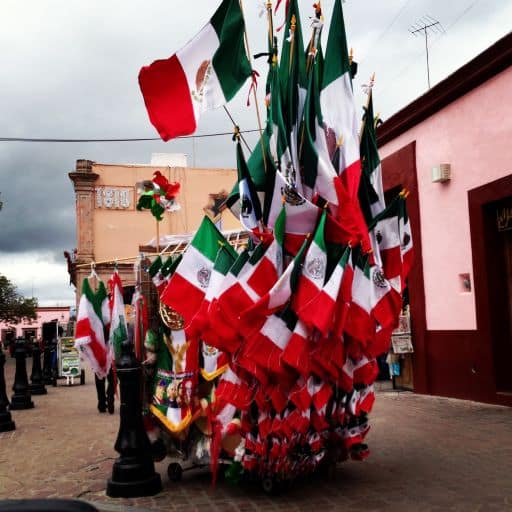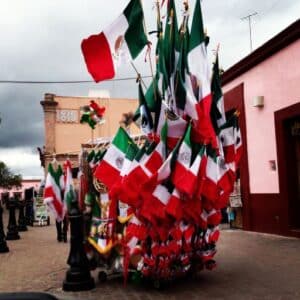 mbered and cheered by the crowds. 'El grito' will be followed by celebrations on the streets with fireworks, dances, and tequila!
My family celebrates at home and, I remember that my sisters and I had friends over too. My mum prepares pozole for everyone and after that, we will all head out to play with fireworks.  Oh, I miss México.  I remember, there was always someone getting burnt with the sparkles, mines, cakes, or rockets … to name a few of the fireworks available.
In my opinion, this is a day when all Mexicans come together despite their background, social status, religion, and political differences.  We all look at each other as Mexicans, and you see smiles all over the place.  It is amazing what patriotism can do for the society for one day, plus all the build-up throughout the month.
In my opinion, Independence Day is by far the largest, longest, and most anticipated celebration in México. Nowadays not even religious ceremonies come close in numbers and duration.
Despite all the controversies around the celebration and what actually occurred on that day back in 1810, we can all agree that as a result of the armed movement – which started in 1808 and concluded in 1821 – México was born as an independent country.   In fact, it wasn't but after the end of the independence that the name México was used to refer to the territory stretching from California all the way to central America – the Mexican Empire was called. It wouldn't be until the end of the Mexican Revolution, a hundred years later, that finally the name México will be used officially to refer to the actual territory – after the independence of Guatemala and Texas, and loss of territory in the north to the USA.  But that is a different story…
Related Post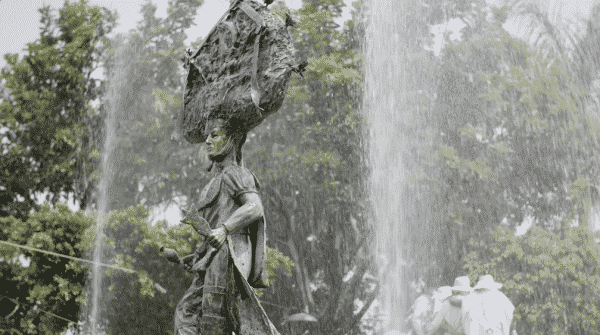 Other Blogs