Isaias is only 18 years old and already doing great things in the kitchen.  He wants to share this easy beef 'barbacoa' recipe with all of us ❤️
If you would like more recipes like this, follow Isaias at @chef.en.proceso – his posts and recipes are in Spanish but we will get a few more recipes from him and translate them for you.
Isaias is from the north of México where they enjoy wheat tortillas. I personally prefer corn tortillas, like the ones from La Tortileria in Australia. But everyone has different taste 😉
Also, the Arbol salsa it is to die for and can be used with many more tacos.
Gracias Isaias!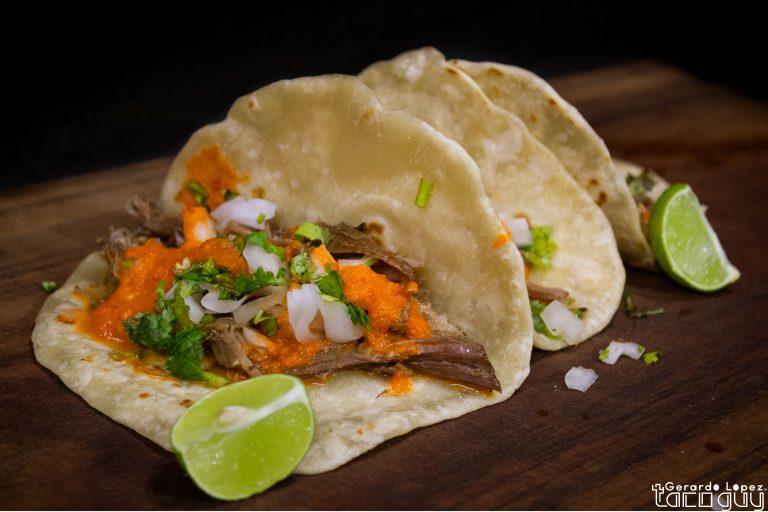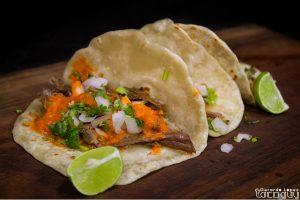 Ingredients
Barbacoa
1.5

kg

Beef clod

also referred as shoulder clod

1

tbsp

pork lard

substitute with 2 tbsp vegetable oil

1

brown or white onion

cut in 4

1

garlic clove

cut in half

10

bay leaves

1

cinnamon stick

1

tbsp

back pepper corns

2

dried guajillo chillies

2

banana leaves

if not available use aluminium foil

12

corn tortillas

preferably from La Tortilleria

2

limes

cut in 6 wedges each

½

brown or white onion

chopped for garnish

¼

coriander bunch

chopped for garnish

rock sea salt
Arbol Salsa
8

dried arbol chillies

2

dried guajillo chillies

4

garlic cloves

¼

brown or white onion

3 to

matoes

100

ml

vegetable oil
Instructions
Barbacoa
Cut the meat in small chunks of approximately 10x10x10 cms and season the meat with rock sea salt.

On a frying pan melt the lard and sear the chunks of meat until all sides have a 'crust'.

Deseed and devein the guajillo chilies and soak them in warm water until covered for 10 minutes. Then blend the water and chillies for 30 to 45 seconds.

Fill up the steamer base with water halfway, then add the guajillo chillie mix, onion, garlic, cinnamon, bay leaves and pepper corns. Add more water if needed to fill up the water tank.

Remove the edges of the banana leaves and pass them though the stove flame until it softens up and changes colour. Put them banana leaves in the bottom of the steaming section and the side walls. Then place the meat chunks and cover with more banana leaves.

Cook the meat at low heat for about 4 hours or until it is so tender that it breaks when just putting a fork in.

Pull and chop the barbacoa meat and place on a corn tortilla, add coriander, onion and salsa on top. Serve with limes on the side.
Arbol Salsa
Put water to boil and add all the ingredients – except for the oil. Let them cook for about 10 minutes.

Put all the ingredients in the blender with a little bit of the water from cooking and add salt.

Whilst it blends add the oil slowly until thickens.
Notes
You can use a slow cooker instead. Just keep adding the guajillo chilli water to keep the meat moist.
You can replace banana leaves with avocado leaves or baking paper as the last option.
The broth from the steaming can be eaten as a soup – caldo de barbacoa. Just add onion, coriander, lime and chilli slices 😋
You can also use lamb instead of beef for a more traditional recipe.
Related Post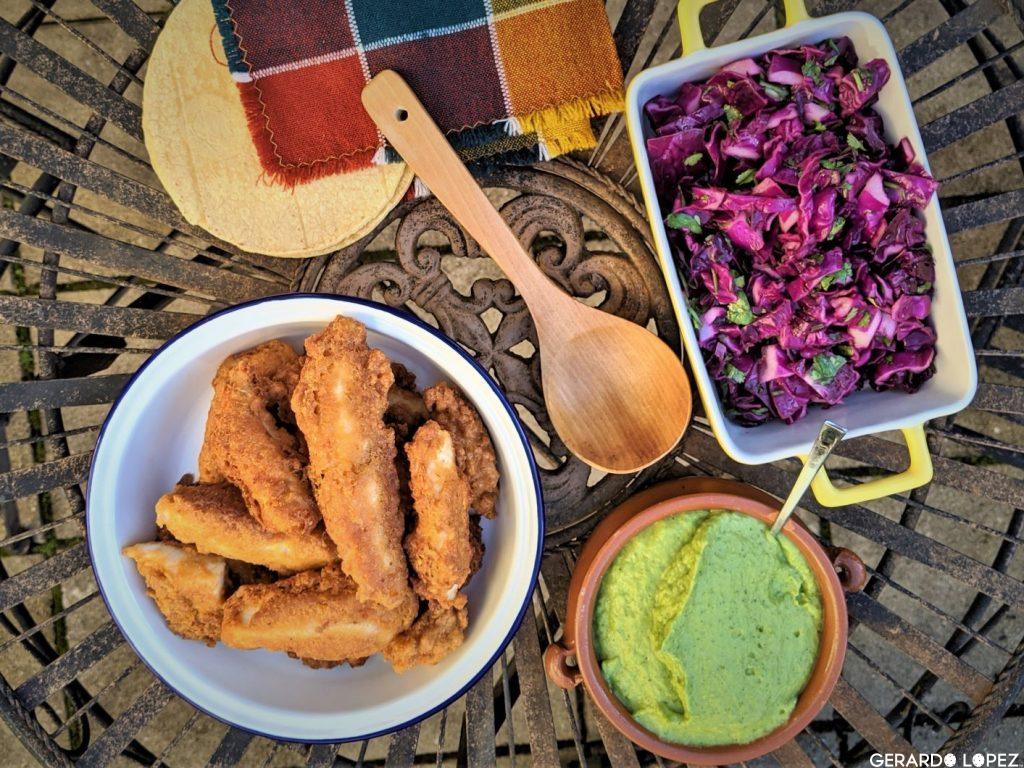 Tortilla Battered Fish Taco with Avocado Salsa
Taco de pescado capeados con tortilla
Other Recipes