'Tinga' is a typical way of preparing meat in México, especially chicken🍗. It is a simple and modest recipe and maybe that is why it is very popular😎
It is nothing more than shredded meat (chicken, beef, or pork) in a sauce made with tomato, onion, garlic, and chipotle pepper🤤👌
Have you tried tacos with this delicious filling?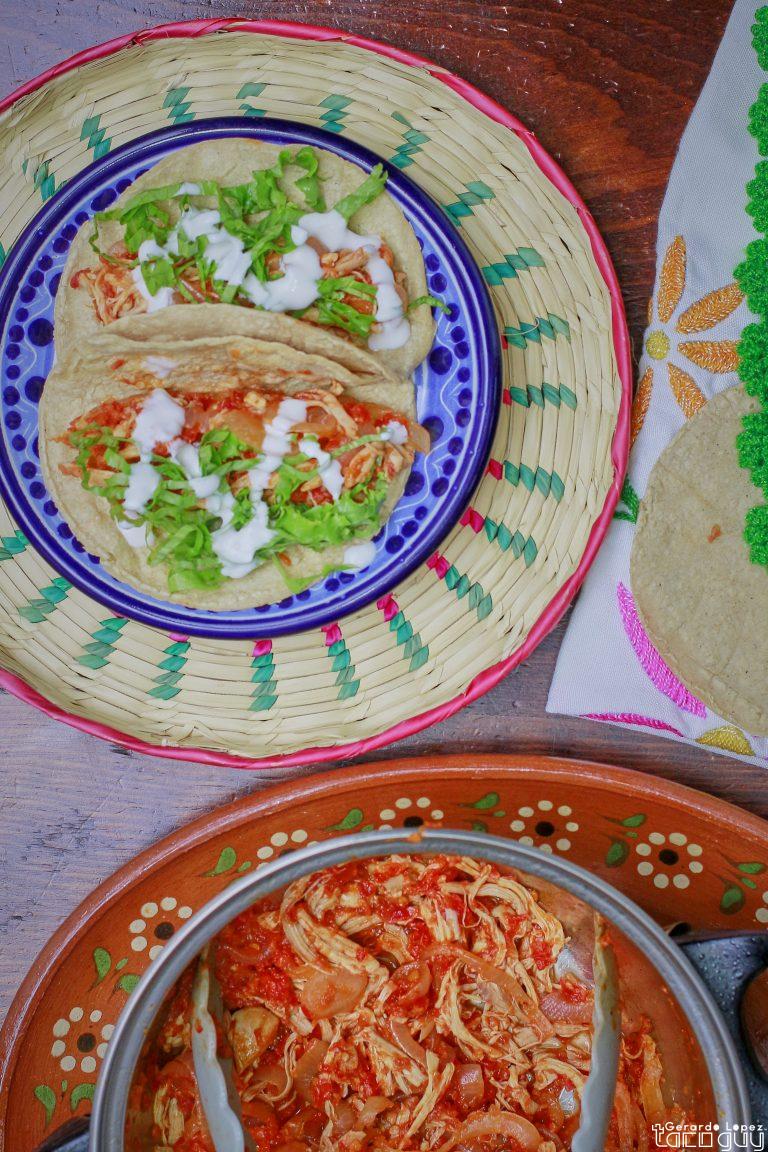 Chicken Tinga
Tinga de pollo
 This 'chicken tinga' is a slow cooking, yet simple, recipe that brings out the flavours and aromas of tomatoes🍅 and chipotle🌶 It is a crowd-pleaser that brings friends and family around the table.
Print Recipe
Ingredients
1

kg

free-range chicken thighs

1

bouquet-garni

made out of 5 peppercorns, 5 cloves and 3 bay leaves

5

brown onions

sliced

7

garlic cloves

sliced

2

kg

tomatoes

truss or roma, cut in four

2

tbsp

chipotle chilli in adobo

add more for extra heat

1

fresh iceberg lettuce

chopped

200

ml

sour cream

stir rapidly until thinned and runny

12

nixtamal corn tortillas

from La Tortilleria

salt to taste
Instructions
Seal the chicken in a hot pan for 3 minutes each side and place it on a baking tray.

For the salsa, puree the tomatoes in a blender.

In a pot with hot oil, sauté the onions and the garlic until translucent.

Add the pureed tomatoes, chipotle chilli, and bouquet garni to the pot.

Cook the sauce for 10 minutes over medium heat.

Once the sauce is cooked add it to the baking tray with the chicken.

Cover the baking tray with baking paper and foil.

Place it in the oven at 180 degrees for 1 ½ hours until the chicken is soft.

Shred the chicken when is still hot.

To make a Tinga de Pollo tacos, reheat the corn tortillas on a very hot frying pan for 8 to 10 seconds either side. Wrap the tortillas in aluminium foil, a thick tea towel or a 'tortillerio' for a few minutes; this step helps soften them further.

Place some of the Tinga on each tortilla, top with the shredded lettuce and garnish with the thinned cream.

Enjoy!
Related Post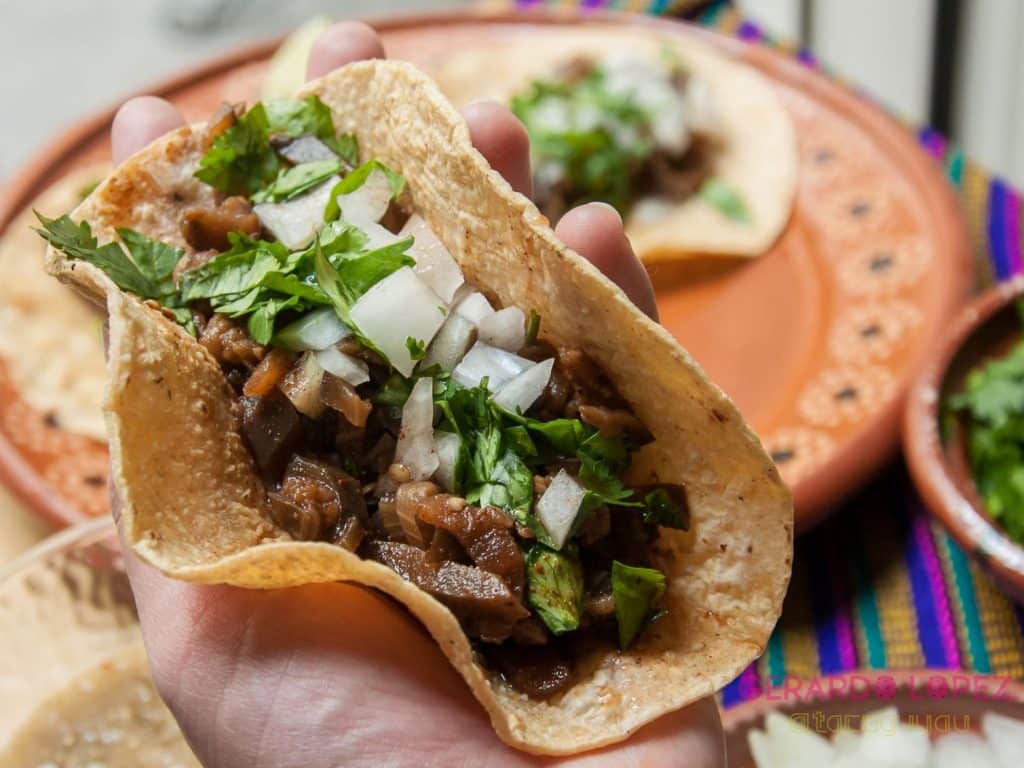 Eggplant Barbacoa Tacos
Tacos veganos de barbacoa con berenjena
Other Recipes