It is great to see how chilaquiles are growing in popularity, but it is not surprising given that there is so much tradition, care and special ingredients on them that their Tex-Mex counterpart – nachos!
And there is nothing wrong with nachos, they have a place in the Mexican repertoire of food – it just happens that it is not what Mexicans will prefer 😖
Chilaquiles come on many combinations, especially when it comes to salsas and toppings.  I recently asked in social media if people preferred green over red salsa in their chilaquiles, and the response was overwhelming in favour of green.
They are also the favourite chilaquiles for my friend Axell Torres, from Bar Patron.
So here is the recipe for, what social media says, is the most popular chilaquiles of all.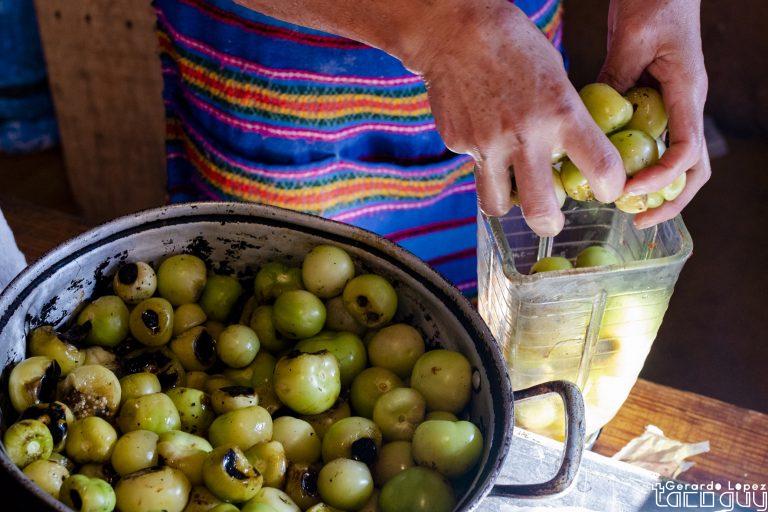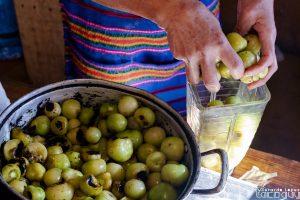 Green Chilaquiles
Chilaquiles verdes
Green is the most popular salsa for chilaquiles in Mexico - at least that is what social media claims 😁.
In all seriousness, green salsa made with tomatillo has a unique flavour. It is tangy, spicy, sour and will make your senses go wild 🙂
Print Recipe
Ingredients
50

g

Oaxaca cheese

50

g

Shredded tasty cheese

200

g

Totopos

tortilla chips, preferably from La Tortilleria
Salsa
400

g

canned tomatillos

substitute with Adelaide tomatoes + 1tbsp of lime juice

2

jalapeños

1

brown onion

½

garlic clove

80

g

coriander

50

ml

vegetable oil
Garnish
50

g

sour cream

50

g

thickened cream

⅓

onion

finely chopped

2

tbsp

chopped coriander

50

g

queso fresco cheese

pecorino or mature feta
Instructions
Rinse the tomatillos and blend with jalapeños, onion, garlic and coriander.

Heat vegetable oil in a saucepan. Add the salsa and simmer until the colour changes to a light green. Season to taste.

Shred the Oaxaca cheese and mix with shredded tasty cheese.

In a bowl, whisk together thickened cream and sour cream until smooth and runny.

In a large bowl, mix tortilla chips and cheese. Pour hot salsa on top and toss until the cheese melts.

Serve on a plate and garnish with cream mix, onion, coriander and crumbled queso fresco cheese.
Notes
Add your favourite topping on top: refried beans, fried egg, pulled meat, etc. 
Substitute tomatillos with green peppers or green tomatoes (those without a husk), but add a one or two tablespoons of lime juice 🍋 to add the sour flavour of tomatillos.
Related Post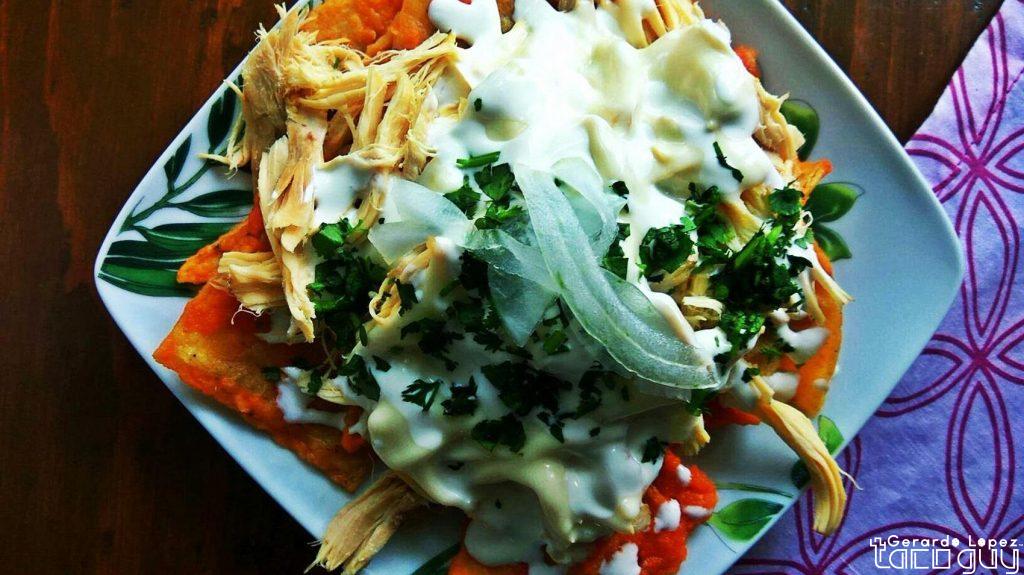 Red Chilaquiles
Chilaquiles Rojos
Other Recipes