'Pan de cazón', which can be literally translated into dogfish bread, is prepared with layers of tortillas – instead of bread – beans and fish battered in tomato salsa😋.
For this recipe, I have used barramundi because dogfish is not a sustainable fish in Australia☝. I'm always careful to check that the produce I'm using for my recipes come from sustainable and responsible sources.
This dish is native to the state of Campeche in México, although it is also very popular in Yucatán.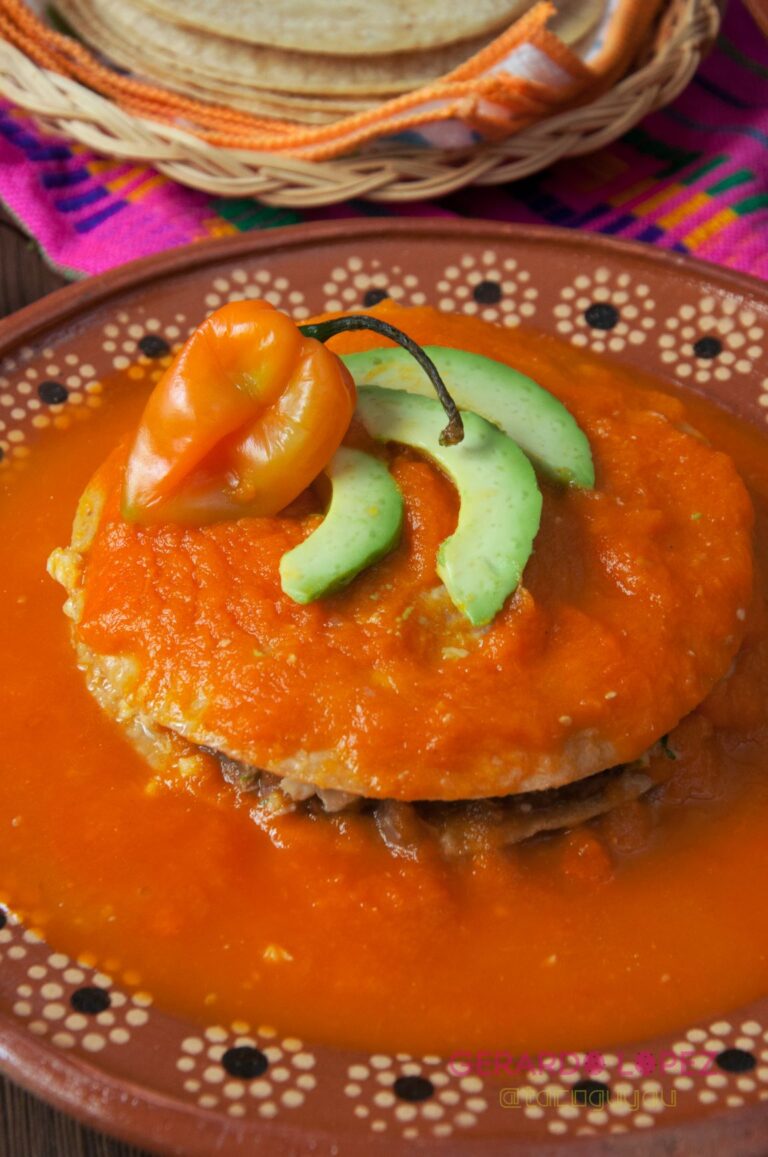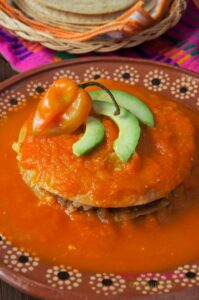 The title is misleading given that this recipe is prepared with tortillas instead of bread, in classic Mexican style. An easy recipe that will, perhaps, challenge how you view fish tacos.
Print Recipe
Ingredients
12

corn tortillas

preferably from La Tortilleria

500

g

barramundi

'cazón' or dogfish is an endangered species but a white flaky fish will work (e.g. snapper)

7

tomatoes

½

white or brown onion

2

garlic cloves

1

tbsp

epazote fresh or dry

1

habanero chilli

1

cup

refried black beans

1

avocado

Olive oil

Salt to taste
Instructions
Cook the barramundi in a pot with boiling water, one garlic clove, a quarter of an onion and a little bit of salt. Let it cook for about 15 minutes over low heat or until it is cooked through.

Finely chop the other garlic clove and a quarter of an onion and cut two tomatoes into cubes.

Once the fish is ready, remove from the boiling water - but don't dispose of the water as we will use it for the salsa - and crumble the barramundi with the help of two forks.

Heat a bit of olive oil in a pan and sauté the chopped onion until it becomes transparent, then add the garlic, the diced tomato, epazote, a little of the water used to cook the fish, salt, and shredded barramundi, cook for about ten minutes.

Meanwhile, boil the rest of the tomatoes and put in a blender with the onion, garlic and water used to cook the fish - poor the water slowly until you achieve the desired consistency.

In a hot pan add a little olive oil and pour the salsa, add the habanero pepper to release a little of its flavour and cook over medium heat until it boils and changes colour to a more intense red.

Reheat the refried beans. In another pan, add a little bit of oil and lightly pass the tortillas on the oil to reheat.

On a plate, lay down a layer of salsa followed by one tortilla on top, then a layer of beans on top of the tortilla, and cover the beans with barramundi. Repeat with as many layers as you would like. At the top, add another tortilla, cover in salsa and garnish with avocado slices.

¡Buen provecho!
Related Post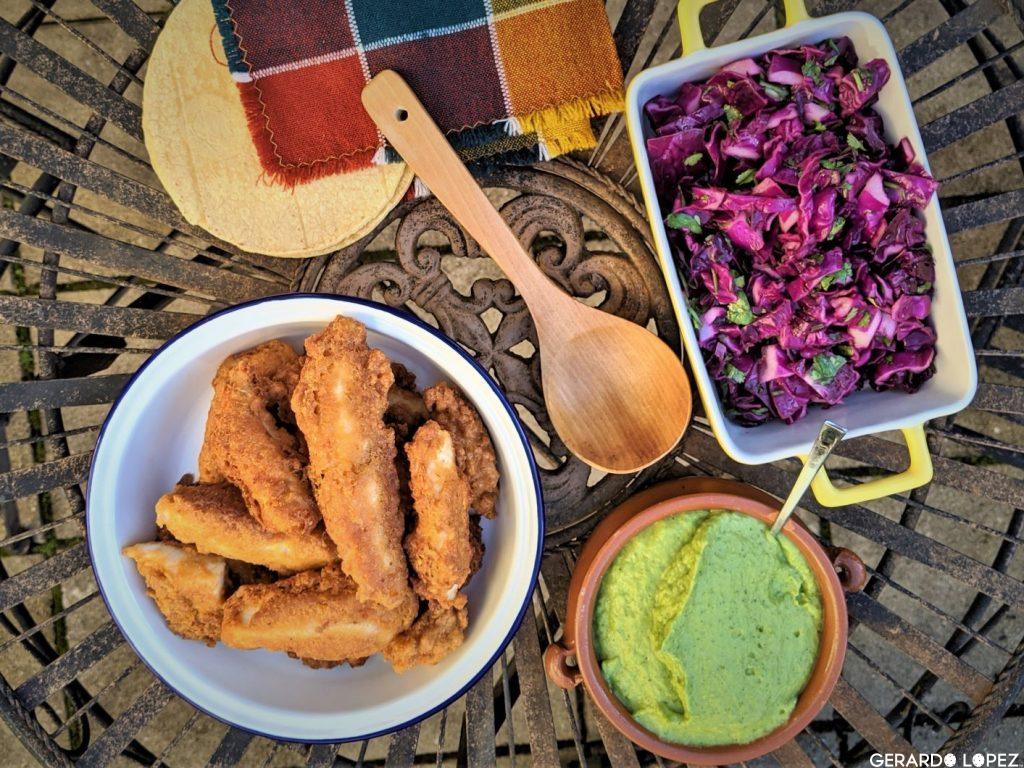 Tortilla Battered Fish Taco with Avocado Salsa
Taco de pescado capeados con tortilla
Other Recipes