If one taco is trending high these days it has to be this one
Birria tacos
are typical of the Jalisco region.
They are mainly made of slow-cooked goat. But again, depending on the region, it can also be prepared using chicken, beef, pork, fish, and of course lamb.
The reason these tacos are so delicious is because the meat is cooked in its own juices
and with traditional spices. The corn tortillas are usually bathed in these juices to finish up the taco
Depending on the region of Jalicos the birria recipe will vary.  This is my recipe to make your first birria plate in a simple manner and with easy-to-find ingredients.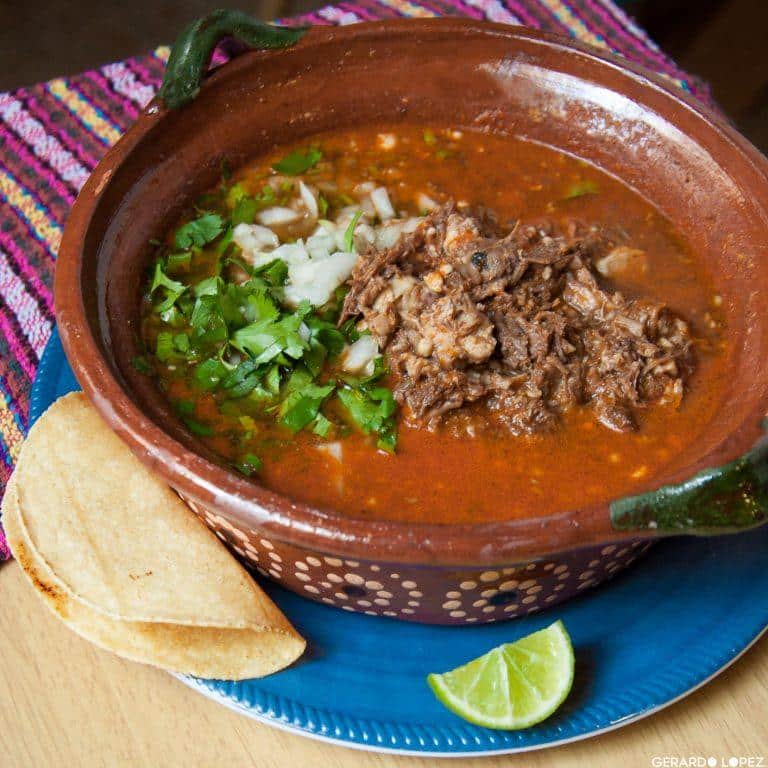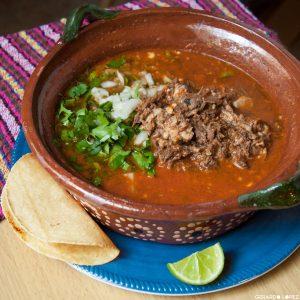 Birria Tacos
Tacos de birria
Traditionally from Jalisco, this is a juicy meat stew, commonly beef or goat, which is used as a popular taco filling as well as a dip for the stuffed tacos.
Print Recipe
Ingredients
2

kg

beef shank or lamb ribs

1

tbsp

black pepper

4

ancho chillies

4

guajillo chillies

1

morita chilli

replace with dry chipotle chillies

12

tomatoes

2

cloves

2

bay leaves

1

tsp

thyme

dry

1

tsp

marjoram

1

tsp

oregano

preferably mexican oregano

½

cinnamon stick

8

garlic cloves

½

white or brown onion

¼

cup

apple cider vinegar

2

cups

water

Salt to taste
Instructions
Season the meat with 1 tablespoon of salt and another of back pepper and let it rest.

Remove veins and seeds from all the dry chillies and lightly fry them in a frying pan with hot oil for 2 minutes, stirring constantly.

In a small pot, add 1 ½ cups of water and bring to a boil. Add the chillies, turn off the heat and let them simmer for 10 minutes or until they have softened.

On a frying pan, add a tablespoon of oil and sauté the onion and tomatoes until they are golden brown. Add the garlic cloves, bay leaves, thyme, marjoram, oregano, cloves and cinnamon stick. Continue to fry for about 5 minutes.

In a blender, add the soft chillies, tomatoes from the frying pan, and apple cider vinegar . Blend and slowly add remaining water from the chillies pot until you obtain a smooth, semi-thick mixture.

Place the meat along with the mixture from the blender in a large pot and cook over medium-low heat for about 3 hours or until the meat shreds easily.
Related Post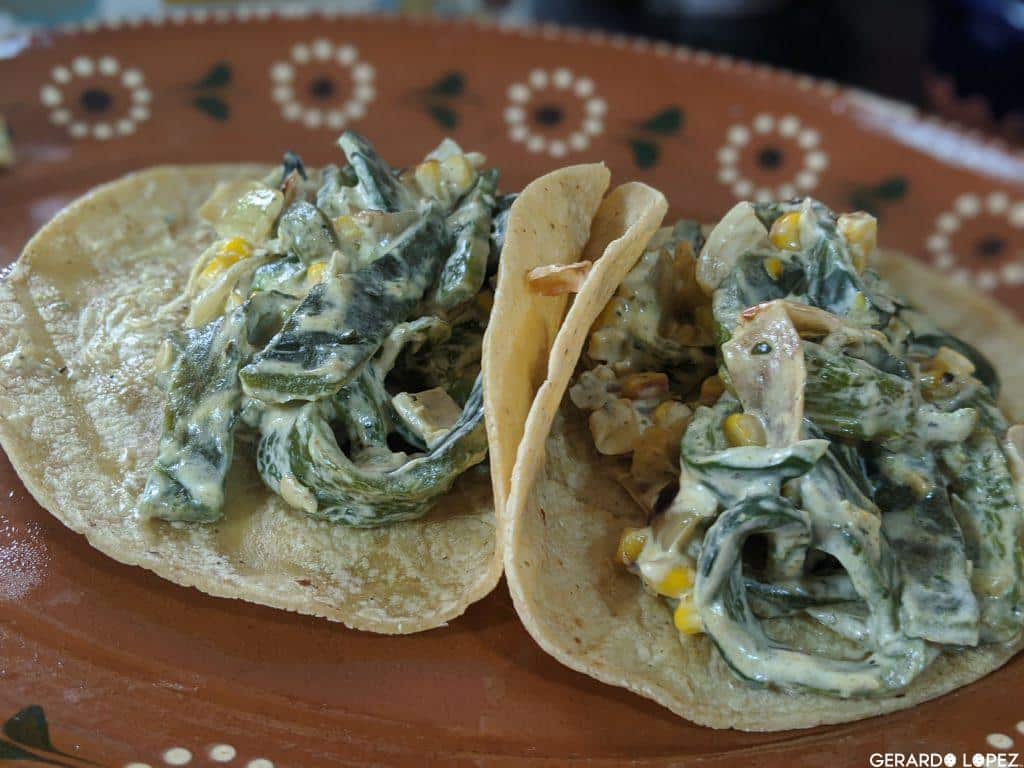 Rajas con crema
Rajas con crema
Other Recipes