Beef is consumed in different ways in Mexico, from super thin slices to big chunky steaks. A really common way you'll find it prepared on the street taco stands is with a great marinade that adds flavours to the meat and tenderises it – the beer and vinegar play a big role in the latter. 
'Carne asada' translated to English means grilled meat.  So by definition, it should include all meats including pork, lamb and chicken.  However, beef is the preferred meat to grill in Mexico, and therefore it is implicit when you say 'carne asada' that beef will be the main meat. It is a term that has transcended borders and in the USA you can find in the supermarkets marinated beef labeled as 'carne asada'.
The marinade is very important for 'carne asada' because is full of flavour.  So people will say that also the marinade will tenderise the meat, so beef will always be soft regardless of the quality of the cut.  It is not surprising that carne asada is one of the cheapest meat tacos on offer in taco stands around Mexico.
'Carne asada' is always a good excuse to get family and friends together to share some tacos and many laughs.  When someone invites you for a 'carne asada' you know you heading out for a good fiesta.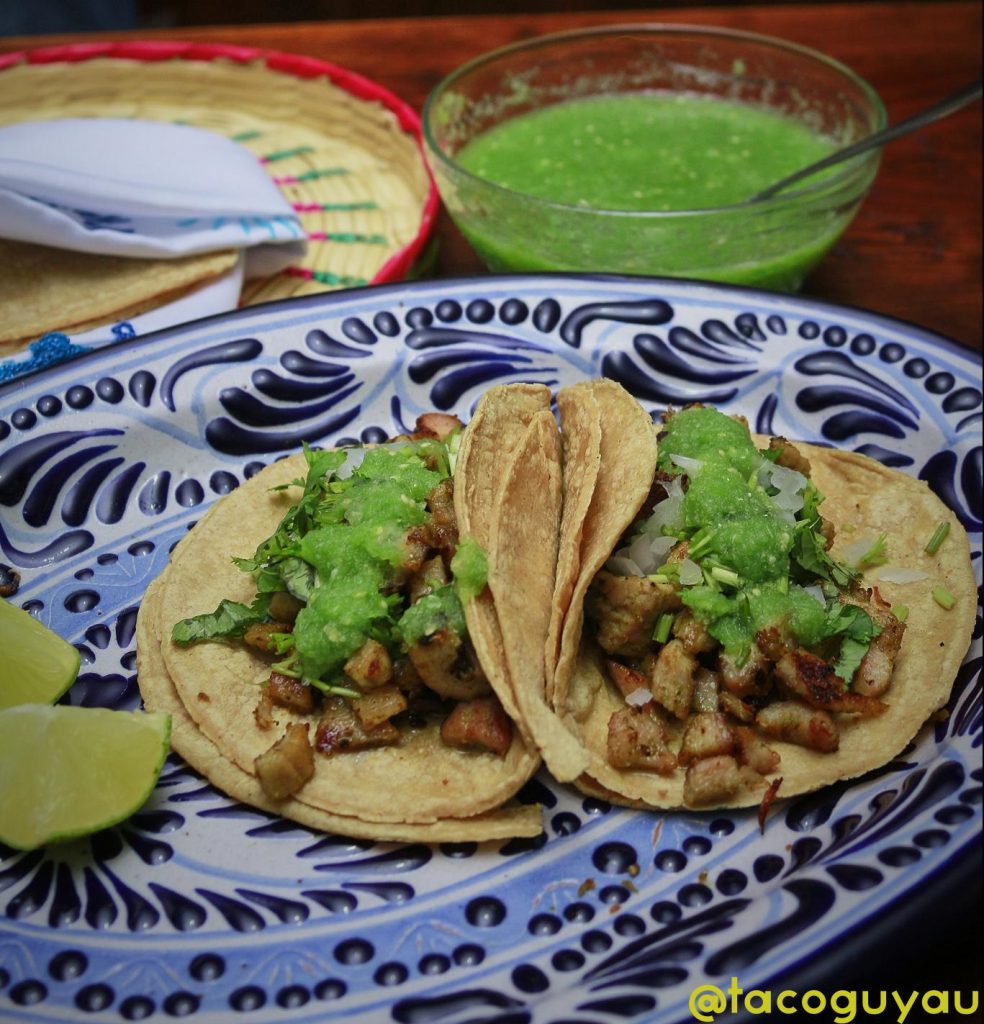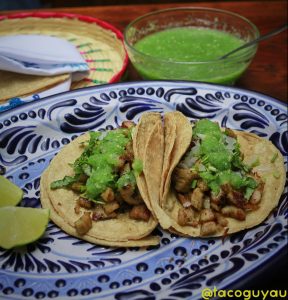 Carne Asada tacos with salsa verde
Tacos de carne asada con salsa verde
This is one of the first recipes I worked on when I first moved out of Mexico, not only because I missed the flavours but also because it is a people's pleaser. Over the years new ingredients have been added to find the perfect balance between flavour and tenderness of the meat.
Print Recipe
Ingredients
12

nixtamalised corn tortillas

1

kg

beef skirt steak

thin cut

1

white onion

diced

½

bunch coriander

chopped

1

lime

100

ml

lager beer

50

ml

apple cider vinegar

150

gr

fresh pineapple

1

jalapeño chilli

4

garlic coves

3

coriander stems with leaves

3

fresh oregano stems with leaves

1

tsp

whole black pepper

1

tsp

coriander seeds

3

tbsp

cooking oil

1

tbsp

cooking salt

400

g

tin tomatillos

2

jalapeño chillies

1

brown onion

2

garlic cloves

Salt

to taste
Instructions
Blend all the marinade ingredients together in a blender. Place the beef into the marinade and ensure it is well coated. Cover and refrigerate overnight or for at least 2 hours.

Prepare your salsa by first draining and rinsing the tomatillos, then combining all ingredients in a blender. Transfer the mix to a saucepan to simmer for about 10 minutes, until thickened. Set aside to cool.

On a hot grill or frypan, cook the steaks to your liking. Remove from the heat to let them rest for about 5 minutes before slicing it thinly against the grain. Season to taste.

Get a dry frypan very hot and heat your tortillas each side until soft and floppy, wrapping them in a tea towel as you go to stay warm.

Assembled your taco by placing the beef onto the warm tortilla, topping with the fresh coriander and diced onion, the salsa verde, and finishing with a lime wedge.
Notes
Resting the steak after searing the meat is a crucial part, this will allow for the flavours to mix deeply into the meat tissues.
If you cannot find tomatillos or would like to have a red salsa, simply replace the tomatillos for tomatoes and the green chillies for red chillies.
Related Post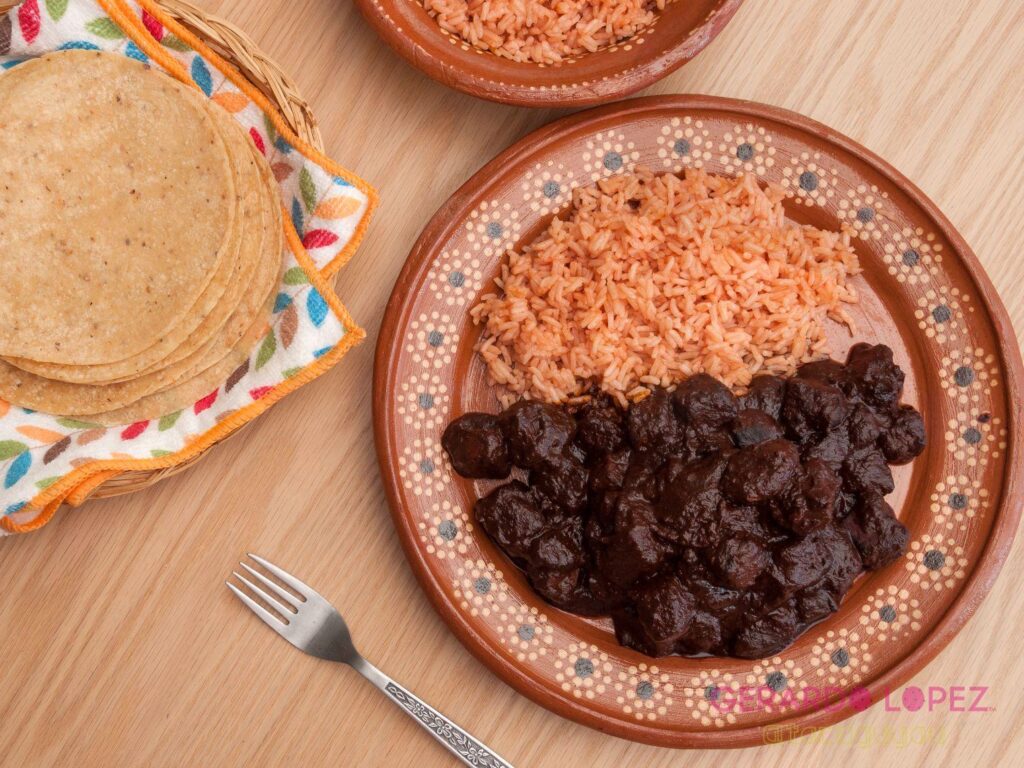 Asado de Bodas
Asado de Bodas
Other Recipes