I like to think that salsa is the soul of Mexican people and corn is our body.  We, Mexicans, are usually referred to as the 'children of corn' and salsa is what makes us brave.  There is a colloquial phrase in Mexico that goes 'No que muy salsa' which would be best translated as 'Though you were salsa' that is used to question someone else's bravery.
The fundamental ingredients of every 'traditional' salsa are tomatoes and chillies – two ingredients that originated in a zone that today includes Mexico.  The words chilli and tomato as we know them in English can them both trace their origins back to the Náhuatl language. Náhuatl was spoken by the Aztecs and other civilisations in Mexico.
There are hundreds, if not thousands, of recipes of salsa in Mexico.  Most families in Mexico, and many taco stands, have their own 'secret' recipes and they are passed from one generation to another.  The next generation swears with their lives that they will not disclose the salsa recipe to anyone, including their own employees.  It is not uncommon to see the taquero, the main Taco Guy, arrive at the stand with the salsa already made so the secret is safe.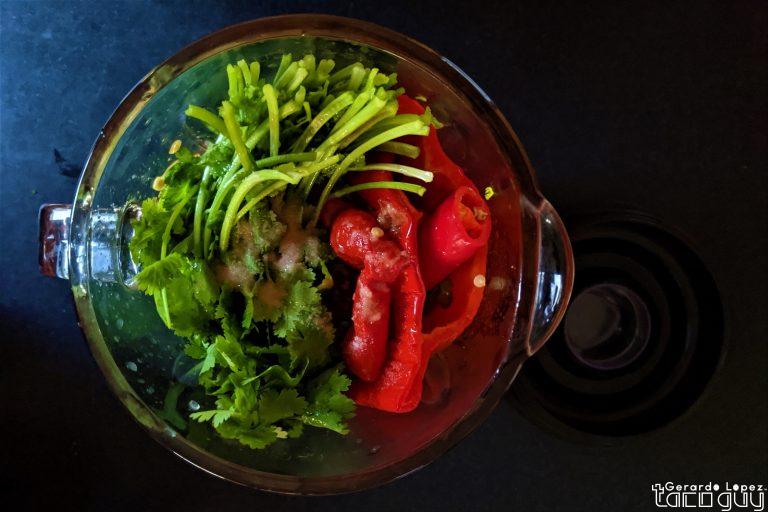 Gerardo's Salsa Recipe
Salsa de Gerardo
Over the years I have developed, tried, and failed on many salsa recipes.  But I always keep coming back to this simple, yet tasty, recipe that can be made in a matter of minutes and delight even the most Mexican and traditional palates.
Print Recipe
Ingredients
1

red capsicum

4

medium tomatoes

4

red chilies

1

medium red onion

½

bunch of coriander

1

lime

3

garlic cloves

olive oil

salt to taste
Instructions
Remove the stem of the capsicum and chillies. Peel off the onion and cut in half.

Place in a baking tray the capsicum, tomatoes, chillies, red onion and cloves and drizzle with oil and salt.

Pre-heat the oven to 150⁰C and place the tray for 20 minutes.

Take the tray of the oven and place all the content in a blender. Add the coriander and juice from the lime.

Blend until you achieve the desired consistency.

Chill in the fridge or let it sit on the bench for 30 minutes.

Serve with totopos or your favourite meal.
Notes
The intent is to keep the colour of the salsa red, but you can easily substitute the red capsicum for any other colour; the red chillies for green chillies or jalapeños; and the red onion for brown.
If you like your salsa spicy add more chillies.
Leave the tray in the oven for 5-10 minutes if you like to blacken the ingredients and have more of a charred flavour.
Related Post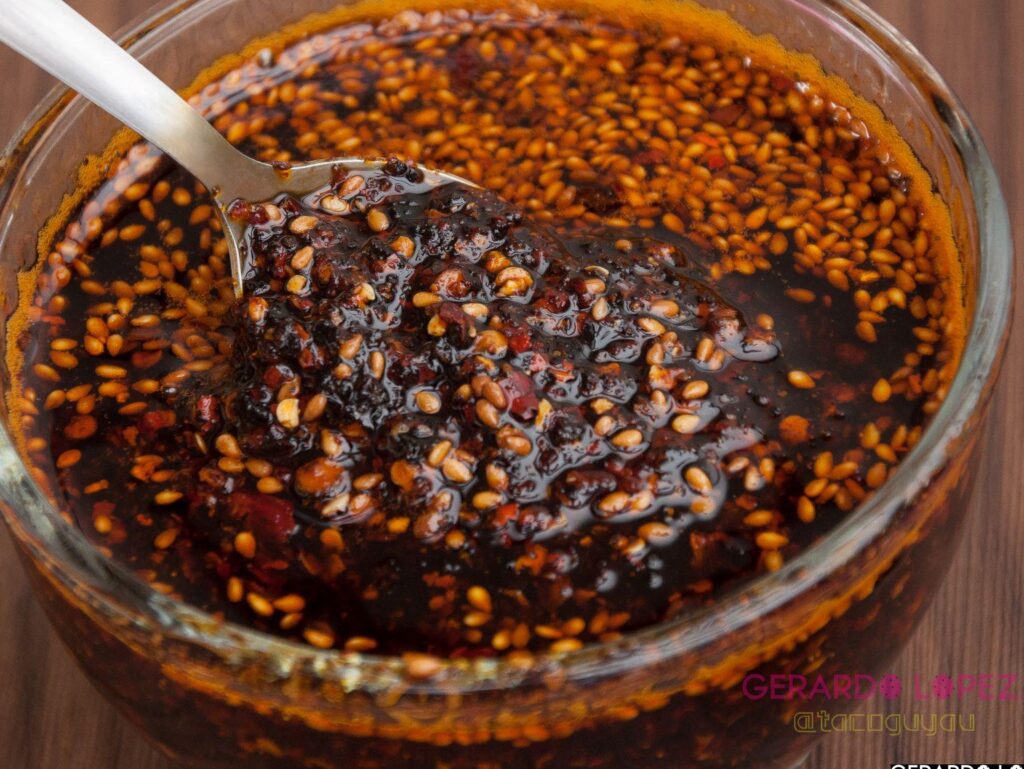 Other Recipes