Guacamole is, without doubt, one of the most popular and quintessential Mexican dips. Avocados originated in what is today Mexico and variations of this dish have been eaten since pre-hispanic times. It is still very popular today, both within home kitchens and served at restaurants and taquerias. The word 'guacamole' is derived from the Náhuatl (Aztec language) word 'ahuacamolli' meaning 'avocado' and 'sauce'.  But not to be confused with the Avocado Salsa.
Similarly to many ingredients that the indigenous Mexicans used and later got introduced to the entire world – chocolate, tomatoes, corn, chilli, to name a few – guacamole now claims worldwide fame.  During the NFL Superbowl in the USA, guacamole is the most consumed dip.
Depending on whom you talk to and where in Mexico you go, guacamole recipe and ingredients vary greatly.  Tomatoes and onions are typically found on guacamole recipes. If you adding onion to your guacamole, it is always a good idea to cure them with the lime to remove some of its bitterness flavour and replace it with the acidity of the lime.
Every family in Mexico will have their own recipes to prepare guacamole. The recipe that runs in my family has changed over the years and mainly because I have lived more than half of my life overseas. Ingredients will be different depending on where you are and also palates.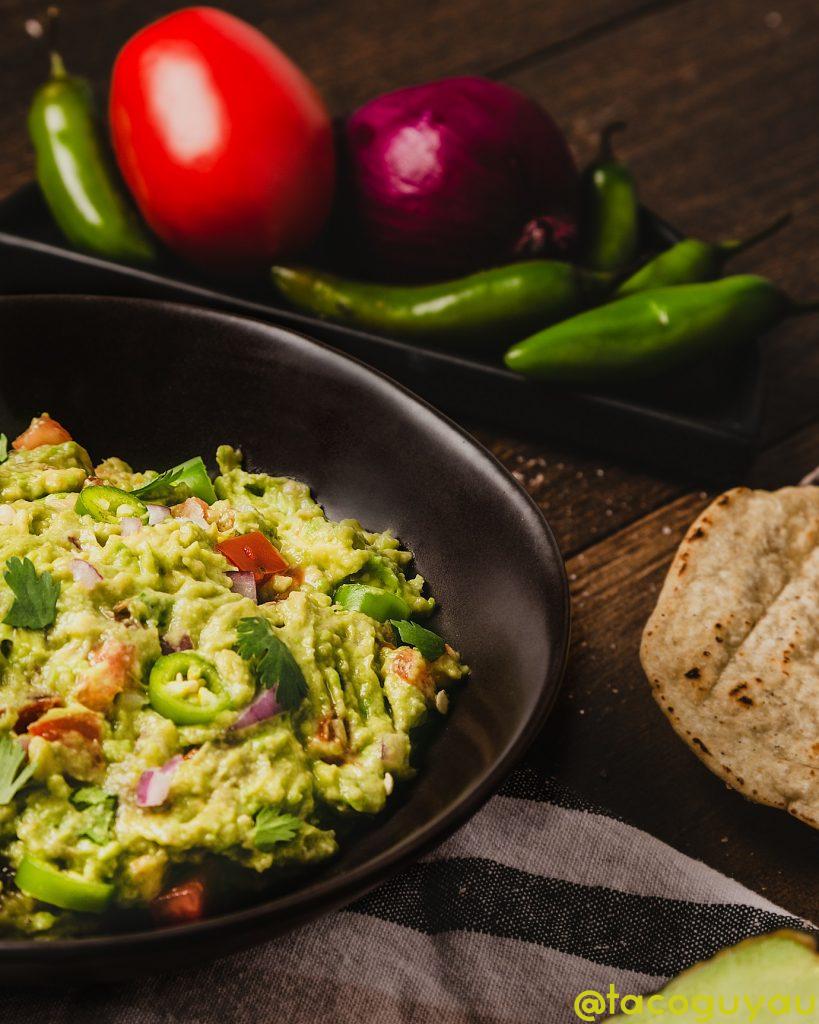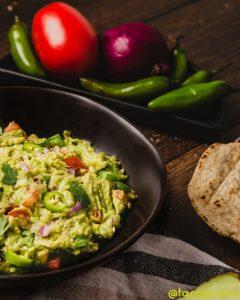 Gerardo's Guacamole
Guacamole de Gerardo
This quick recipe is same recipe that is used at La Tortilleria.  I recommend making guacamole in a mortar and pestle (or 'molcajete' in Mexican Spanish) is a common technique, and also is an impressive way to serve it. This recipe is served with char-grilled corn tortillas, but you can also serve it with tortilla chips (totopos).
Print Recipe
Ingredients
8

nixtamalised corn tortillas

preferably from La Tortilleria

3

avocados

1

tomato

½

red onion

¼

bunch of coriander

2

fresh green chili

serrano or jalapeño, sliced

1

lime

juiced

salt to taste
Instructions
Finely dice the onion and place it in the bowl with the lime juice.  This will cure the onion and remove some of its bitterness.

Finely dice the tomato, and chilies. Chop the coriander finely and combine all the ingredients in the bowl with the onion and lime.

Add the avocado and salt to taste. Mix all the ingredients together.

Place the tortillas under a hot grill and leave to harden and char slightly, turning halfway.  Substitute with totopos.

Serve the guacamole in a bowl with the charred tortillas on the side.
Related Post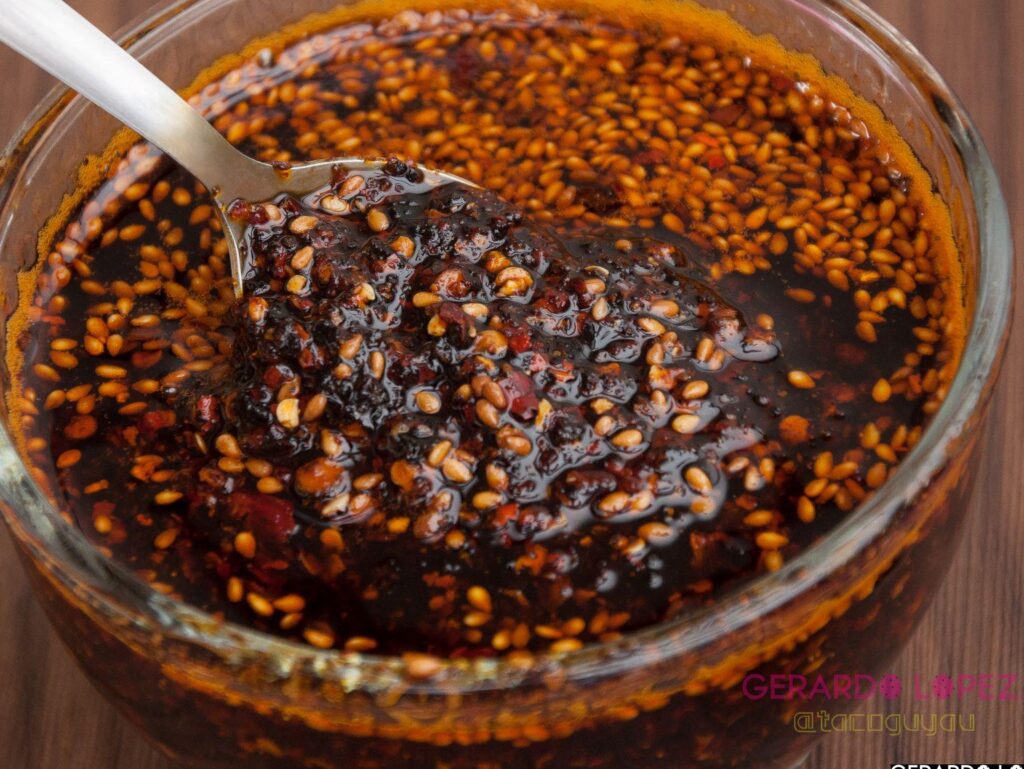 Other Recipes