Maybe one of the most basic dishes in Mexican cuisine but one that can be found everywhere in Mexico.
The name of Mexican rice has to do with the colours of the ingredients which depict the Mexican flag colours:
Tomatoes -red
Rice/onion – white
Chilli/Coriander – green
The name of this dish in Spanish is 'Arroz a la Mexicana'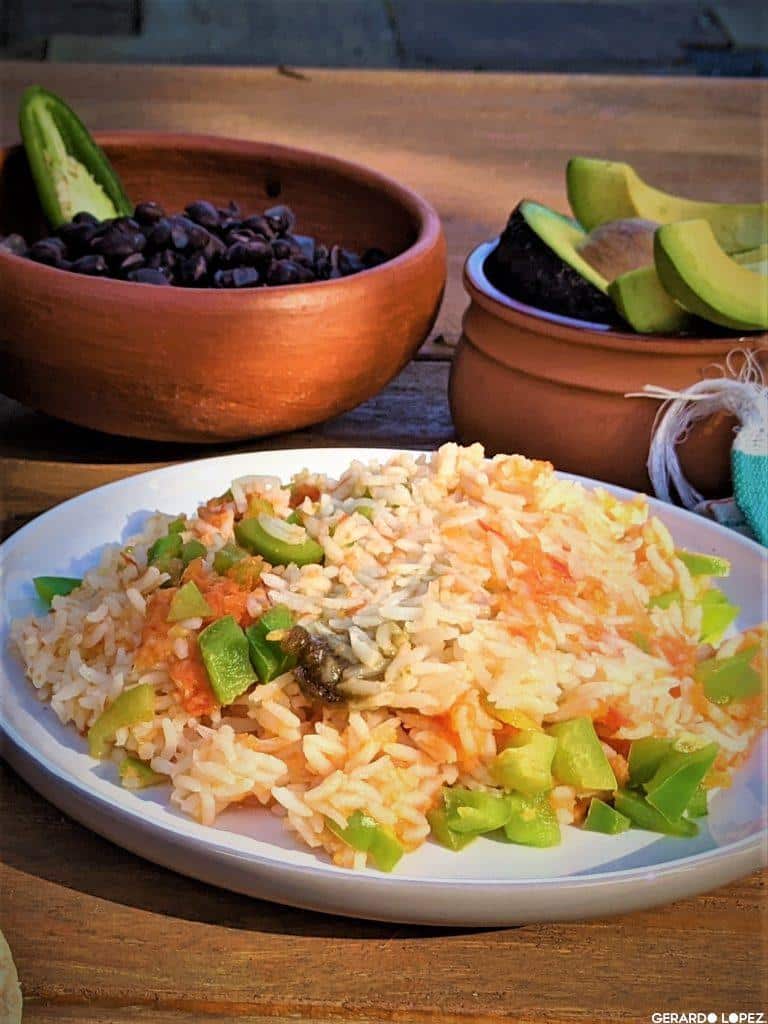 Mexican rice
Arroz a la Mexicana
The humble, yet delicious, Mexican rice goes well with almost every dish. Including a simple taco filled with this rice, beans, and salsa. The perfect combination 😋
Print Recipe
Ingredients
100

g

long grain rice

1

medium onion

2

garlic cloves

4

tomatoes

1

green capsicum

replace with 2 jalapeños for a kick

100

ml

vegetable oil

1

cup

vegetable stock
Instructions
Soak the rice in 200mls of warm water for 5 minutes.

In the meantime, blend the onion, garlic, and tomatoes with 1 cup of vegetable stock.

Using a strainer dry the rice as much as possible.

In a medium saucepan, add the vegetable oil and then the rice. Continually stir the rise until golden.

Add the salsa from the blender and set the temperature to low and cook for 20 minutes.

Add the chopped capsicum on top and cook for another 5 minutes. Add more water if needed.
Notes
Some options include:
You can replace capsicum for one chipotle chilli with its adobo 
You can also add coriander to the blender or as a garnish on top when serving
Parsley or coriander can be used as a garnish 
Serve with avocado and 'frijoles' on the side 
Related Post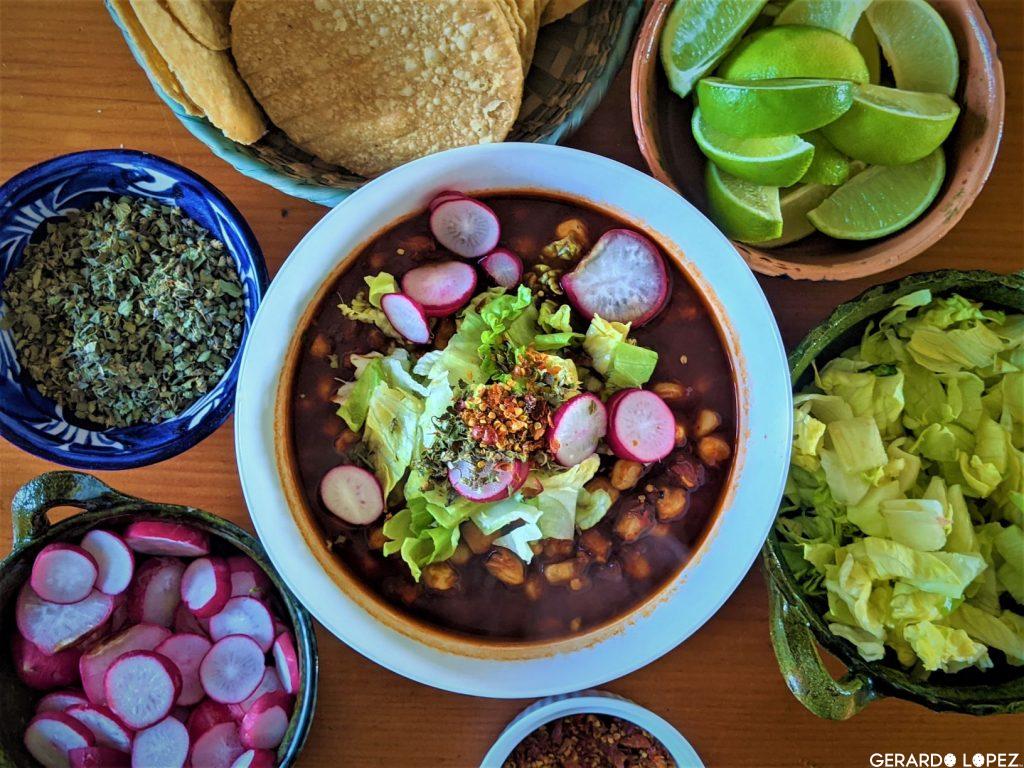 Other Recipes