Mushrooms are a very versatile ingredient that can be used to replace most meats to make a vegetarian and vegan option for many traditional dishes.
This is no exception with the guajillo salsa typically used to cook many types of meat. I particularly like chunky beef offcuts using this guajillo salsa.
For this recipe, I have used portobello mushrooms because I find them fleshier and stronger in flavour.  However, any mushroom would do as a substitute.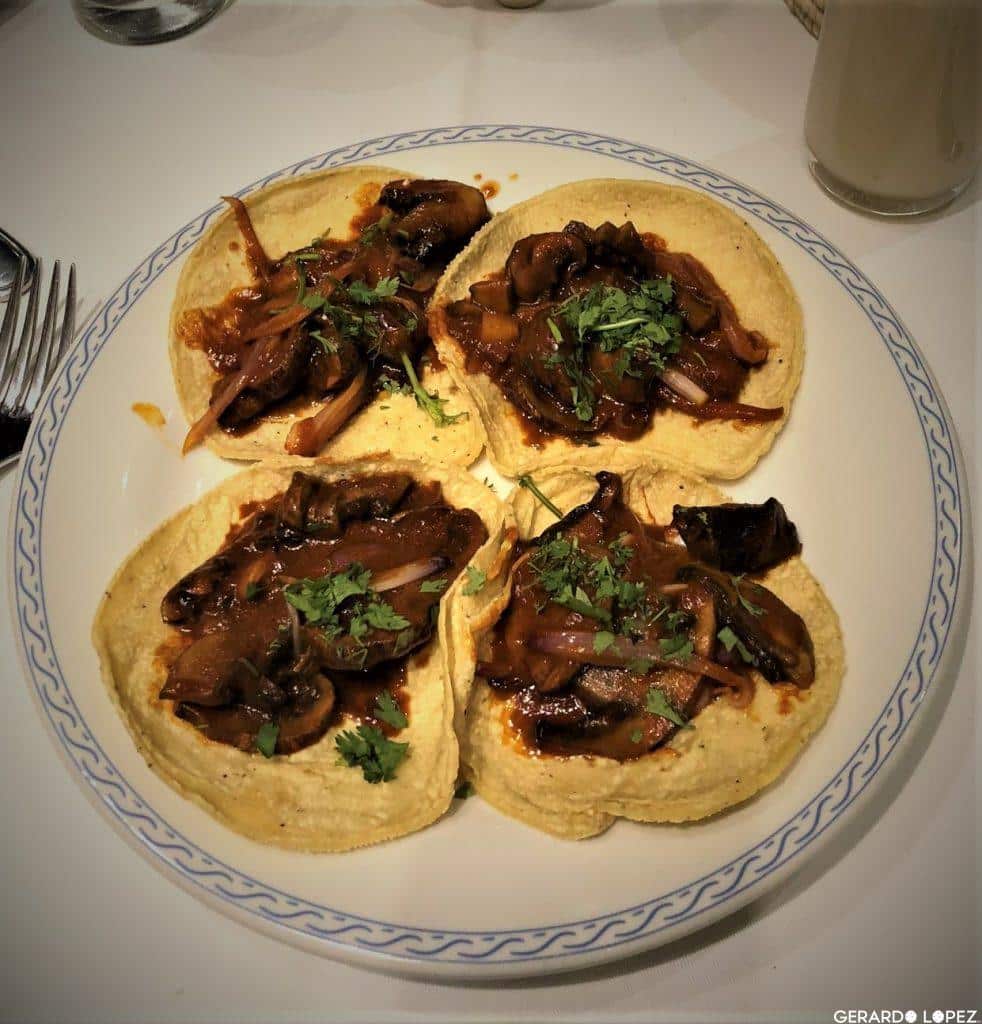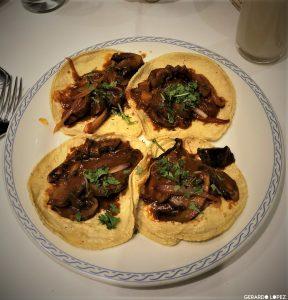 Guajillo Mushroom Tacos
Tacos de Hongos en Salsa de Guajillo
Guajillo chillies can be used for many 'stew' type dishes, but I quite like using them with mushroom. The balance of the two work perfectly and the makes these tacos taste similar, or even better, to their meat equivalent.
Print Recipe
Ingredients
1

kg

Portobello mushrooms

100

g

Guajillo chillies

whole & dry

3

Garlic cloves

½

Red onion

substitute with brown onion

250

g

Tomatoes

5

tbsp

Vegetable oil

Salt and pepper to taste

Coriander

for garnish
Instructions
Using the tip of the knife, slit each chilli lengthwise. Remove the seeds and membranes, cut off the stem.

Soak the chillies warm water until covered for at least 10 minutes.

Place the chillies in the blender, without the water, and add the tomatoes, garlic and onion. Blend until you achieve a runny and smooth consistency, add water from soaked chillies if needed.

In a large saucepan, add the vegetable oil and bring to medium heat. Add the blender mixture and cook for 5 minutes adding salt and pepper as needed.

Lastly, cut the mushrooms in 2-3 cm slices and add to the saucepan. Reduce the heat to low and cook for 20 minutes.

Warm up your tortillas and fill them up with the mushroom filling.
Related Post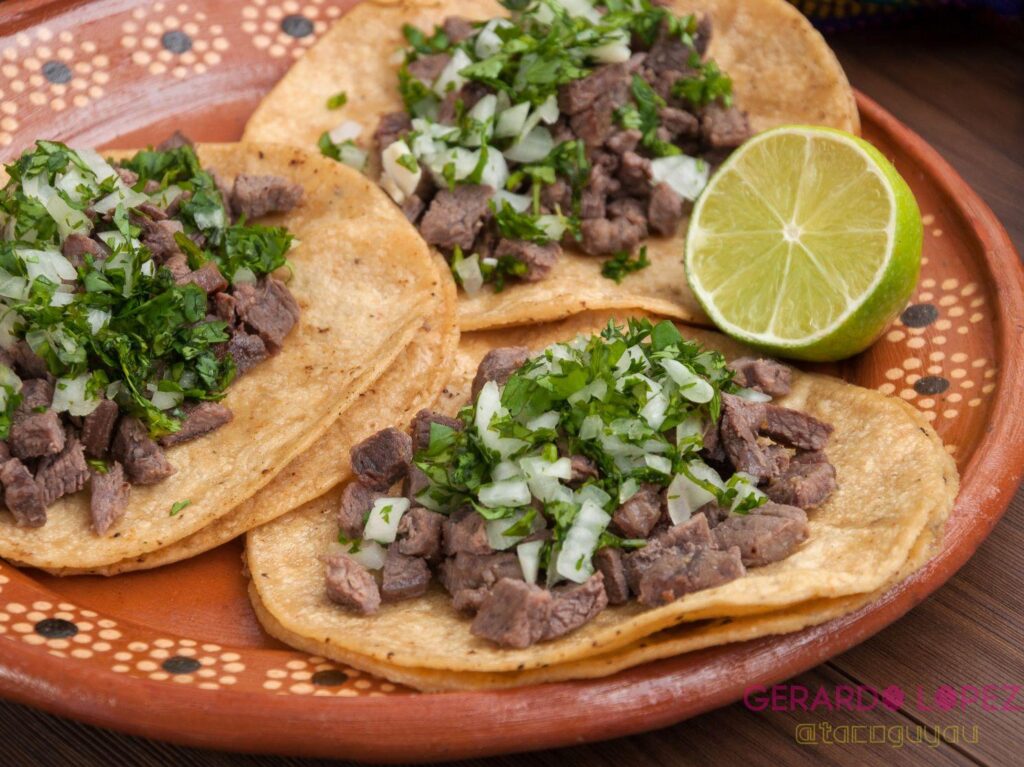 Bistec Tacos
Tacos de bistec
Other Recipes