'Tacos de bistec'🌮 are a favourite of Mexicans throughout the entire country.
Most 'taquerias' will have them in their all-day menu.
I like to think☝️ that they key to this recipe is the marinade, which tenderises the meat.
I personally love the flavour when you combine your tacos with green salsa and the traditional onion, coriander and lime😍
How do you prepare your 'carne asada'?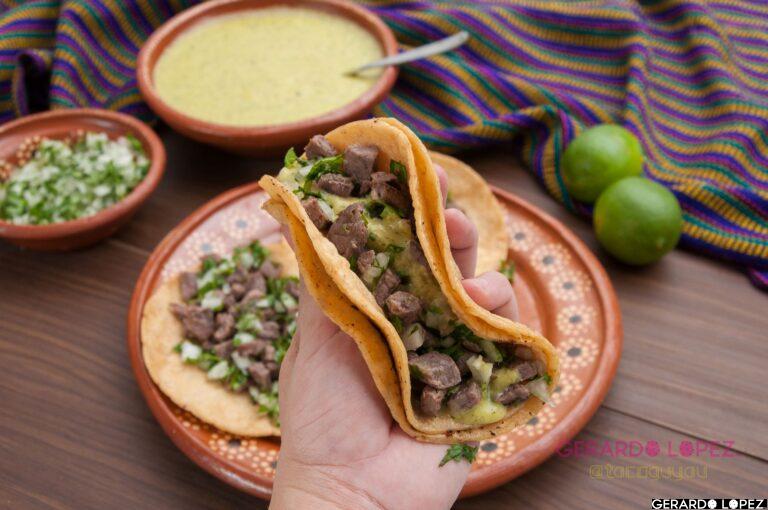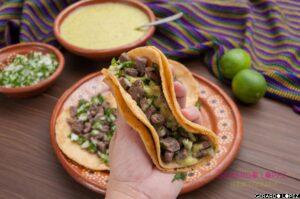 Bistec Tacos
Tacos de bistec
The secret to this recipe is in the marinade. In Mexico, you will find that taqueros will use an off-cut from the beef and will tenderise it through the marinade and a very thin cut. This is one of my all- ime favourite tacos!
Print Recipe
Ingredients
24

corn tortillas

preferably from La Tortillera

1

kg

beef steak

thin slices

1

lime

1

tbsp

garlic powder

1

tbsp

onion powder

Vegetable oil

Salt and pepper to taste
To serve:
2

limes

½

white onion

finely chopped

¼

coriander bunch

finely chopped

Your favourite salsa
Instructions
Cut the meat into medium pieces and season in a bowl with salt, pepper, the juice of a lime, ¼ cup of vegetable oil, garlic and onion powder. Cover it with kitchen paper and let it rest preferably overnight.

Heat about two tablespoons of oil in a pan and add the meat, fry the meat on both sides over medium heat, covering with the lid for about five minutes per side.

Once the meat is cooked, cut into small pieces.

Reheat the tortillas using the same pan in which you cooked the meat.

Serve the tacos with a double tortilla and garnished with finely chopped onion and coriander, lime and the salsa of your choice.

¡Buen provecho!
Related Post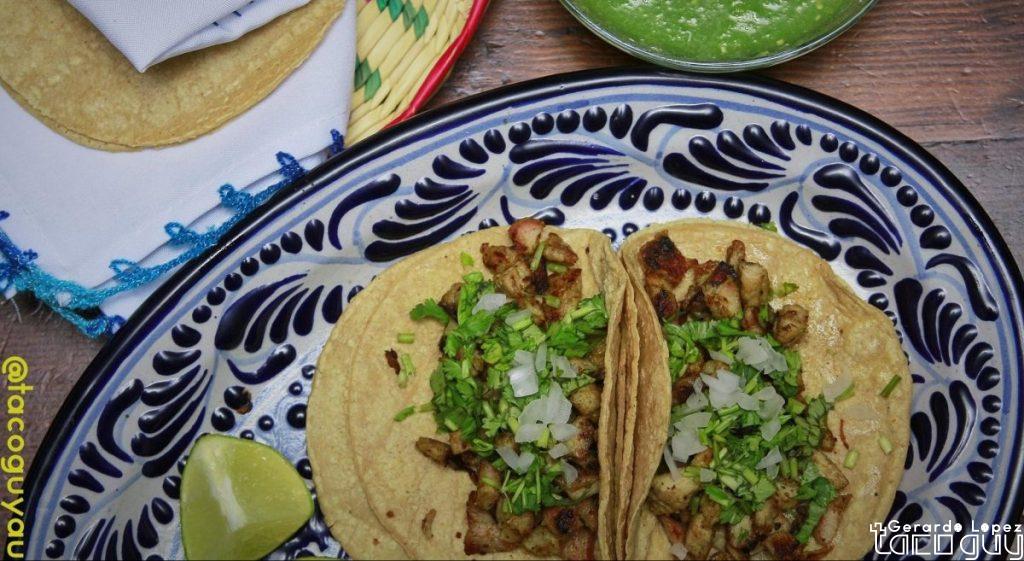 Carne Asada Tacos
Tacos de carne asada con salsa verde
Other Recipes