One of the richest regions in México in terms of gastronomy is that of Yucatán✨ and amongst the great variety of traditional dishes is poc chuc.
This dish is originally prepared by marinating pork with sour orange, also known as bitter orange, and wood-fired on a grill with lard.☝️
This is a version suitable to prepare at home and be able to enjoy that delicious flavour.😋👌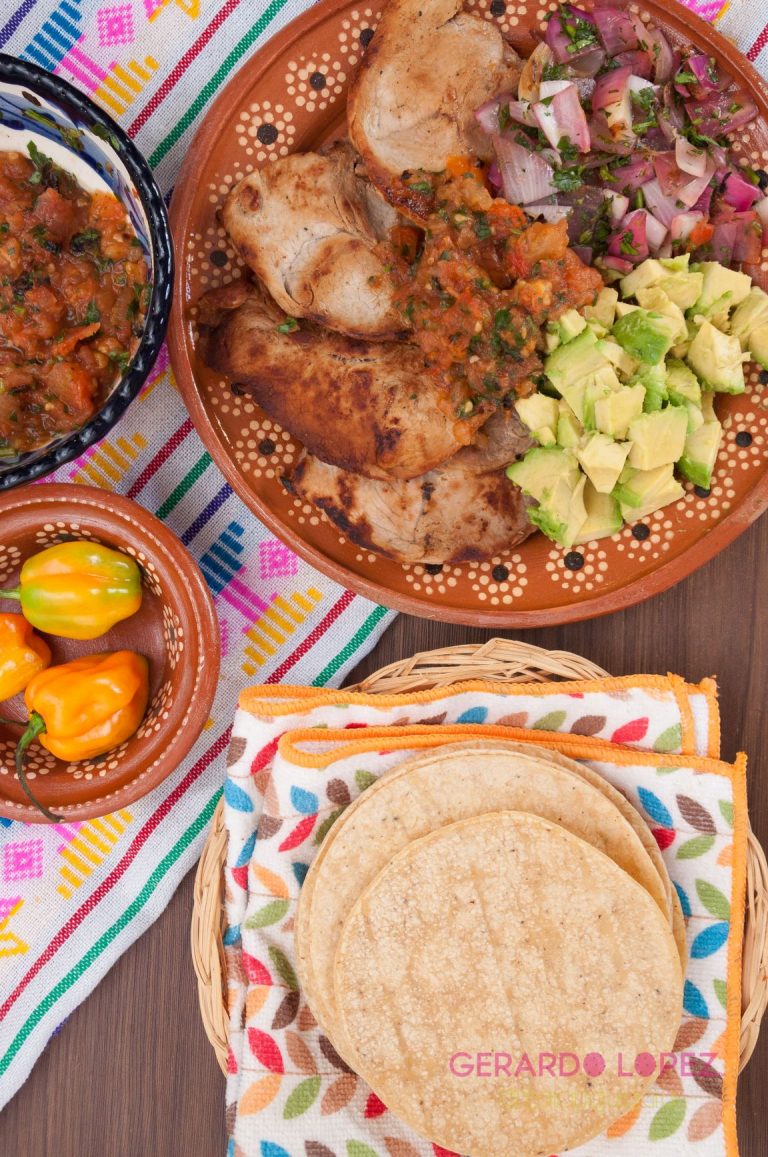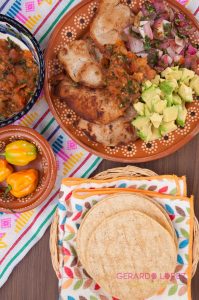 Poc Chuc - Pork marinated in sour orange
Poc Chuc
When I was a teenager, my parents took me to Merida in Yucatan. One of my fondest memories of that trip apart from the architecture, history, pyramids, is, without doubt, the food. There is so much influence from the Mayans everywhere but in particular in the cuisine of the region.
One of my favourite dishes during this trip was Poc Chuc, a pork steak marinated in sour orange. The combination of the pork with the citrus was unique and up to this day, it is one of my favourite ways to prepare pork.
Print Recipe
Ingredients
16

corn tortillas

preferably from La Tortilleria

600

g

pork fillet

thinly sliced

3

oranges

sour oranges preferably

3

limes

1

garlic clove

1

red onion

3

tomatoes

1

bunch of coriander

Olive oil

Pepper and salt to taste
Instructions
Cut the fillet into medium pieces, finely chop the garlic, squeeze 2 oranges and 2 limes in a bowl adding the garlic, salt and pepper to taste, then submerge the meat to marinate for at least an hour.

Cut the onion into quarters and char on a hot pan or grill along with the tomatoes, changing positions so that they are sewn evenly.

Once the tomatoes are soft, place them in a bowl and chop with the help of a fork and knife until it has an almost liquid consistency, finely chop the coriander and add half to the bowl with the tomato along with salt to taste.

Remove the first layer of the onions if it is very burned, cut into squares and pour it in a bowl along with the rest of the coriander, add the juice of an orange, the juice of a lime, a little bit of salt and stir.

Heat a comal and you can add a little olive oil or use a grill, add the meat and cook for a few minutes until it releases a little juice and turn to cook on the other side.

Serve with the tomato salsa, onions and reheated tortillas, you can also serve with avocado and a habanero chilli if you like it spicy.

¡Buen provecho!
Related Post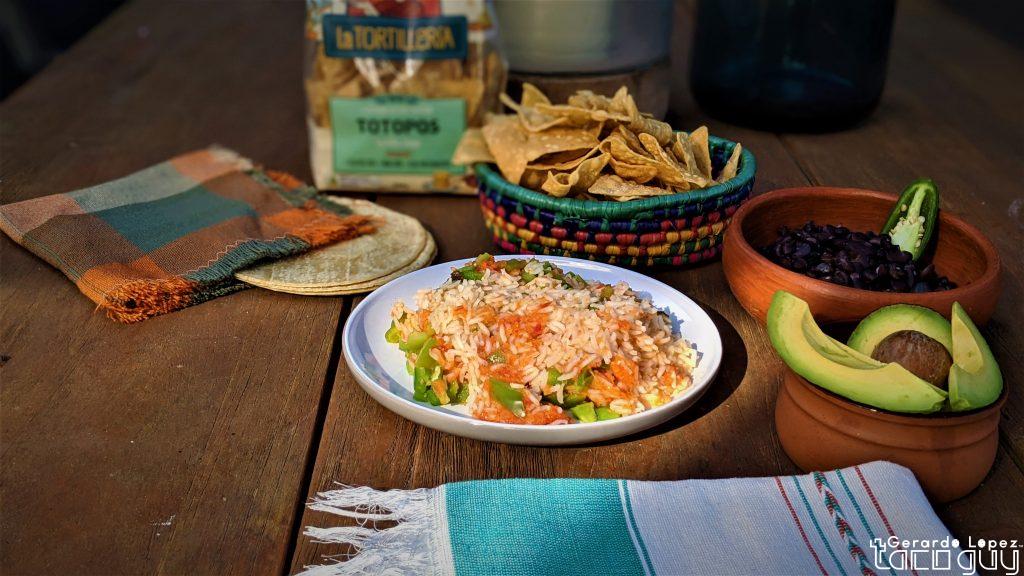 Mexican Rice
Arroz a la Mexicana
Other Recipes