What better way to eat a healthy diet than with food that comes directly from the land and from the labour of the farmers.
For these vegan enchiladas, I used zucchini flowers and mushroom for my filling.
Follow this link for salsa verde recipe
Delicious and nutritious!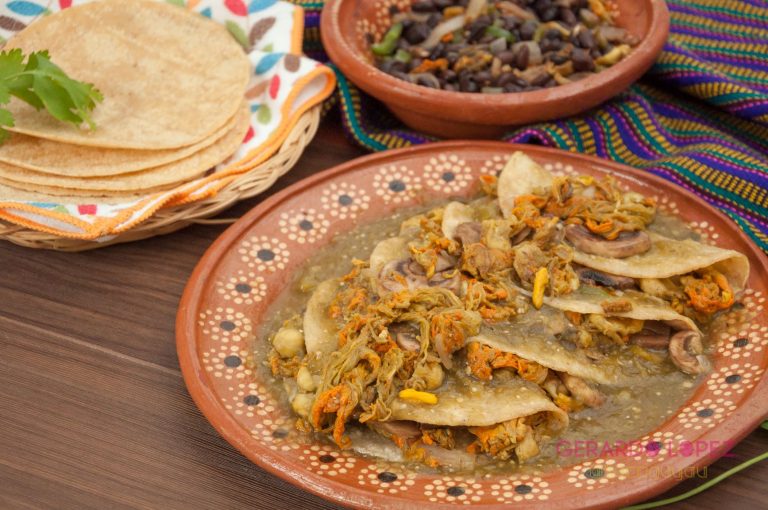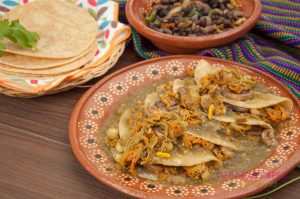 Zucchini flower enchiladas
Enchiladas de flor de calabaza
Zucchini produces male and female flowers. The female flowers have an immature zucchini fruit behind them and come days after the female flowers. Once the female flowers have been pollinated the male flowers' work is done and it is time to eat them before they dry up.
In Mexico, the native land of Zucchini, Zucchini flowers are enjoyed year round and this is one of my favourite recipes.
Print Recipe
Ingredients
12

corn tortillas

preferably from La Tortilleria

½

kg

zucchini flower

500

g

mushrooms

½

white or brown onion

1

garlic clove

Green salsa

make sure this is hot or reheat it in a pot

Olive oil

Salt to taste
Instructions
Remove the centre of the zucchini flower, cut them into large pieces, and wash them in boiling water with a little salt for about 5 minutes.

Chop the onion, mushrooms and finely chop the garlic.

Heat a little bit of olive oil in a pan and sauté the onion for a couple of minutes, then add the garlic and mushrooms, stir well and cook for about 6 or 8 minutes over medium heat, then add the zucchini flowers and cook for 5 more minutes.

In a hot pan, pour a little olive oil and lightly pass the tortillas on both sides, a few seconds are enough to soften them.

Fill the tortillas with the stew and fold in half, at the end pour enough salsa so that they are well covered and add what is left of the stew on top.

¡Buen provecho!
Related Post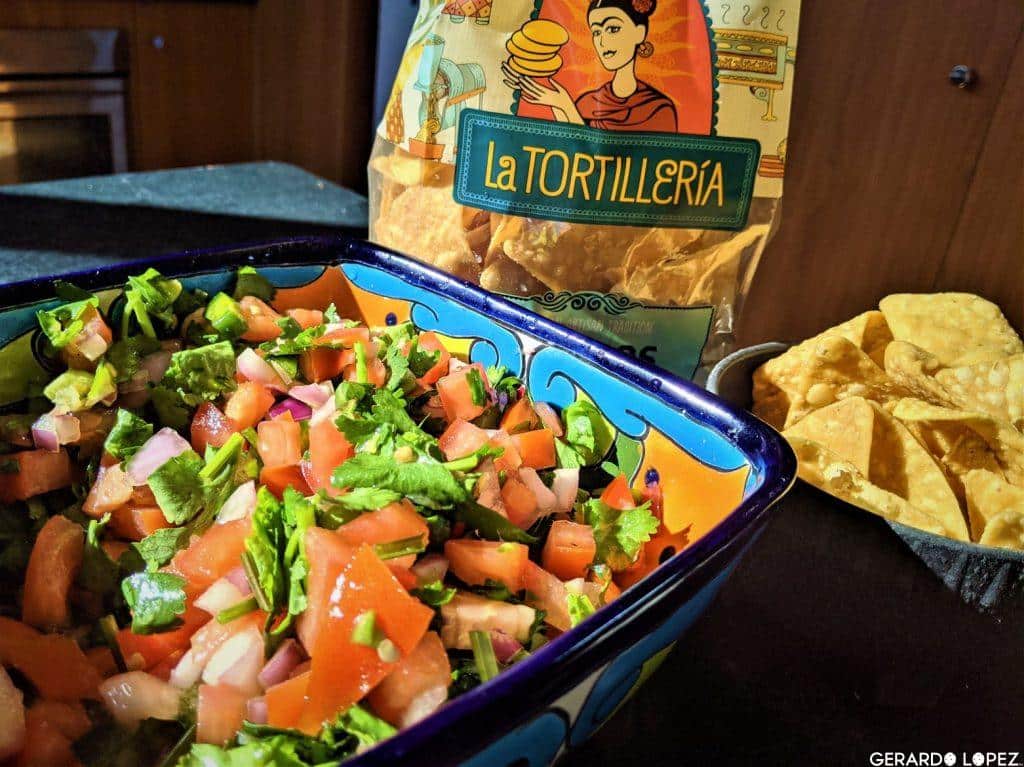 Pico de gallo salsa
Salsa de Pico de Gallo
Other Recipes