The famous 'Tacos de Carnitas', best translated as Carnitas Tacos, are a masterpiece of Mexico's gastronomy. The softness of the tortilla and the greasy pork are a match that was only possible due to the cultural mixture that took place in the XVI century.  Indigenous Mexicans introduced the corn tortillas to Spaniards and these introduce the pork to America.
Whilst in the rest of the world, the fish taco is king in Mexico pork is.  Between 'Carnitas' and 'Al Pastor' – recipe coming soon – you, apparently, have more than a quarter of the tacos consumed in Mexico.
'Carnitas' is basically pork cooked in its own fat until soft and crisp.  But the different recipes vary extensively by region, with most using different methods and ingredients to cook this interesting dish.  When it comes to carnitas, everyone in Mexico knows Michoacan carnitas are the most praised.  These are prepared in copper pots that are big enough to fir the entire pig. Every taquero has secret ingredients, some will use cola soft drink, others will use milk, to mention a few.
One of my cousins has a carnitas restaurant in the south part of Mexico City.  He used to tell me that his secret was to reuse part of the lard with all the ingredients from the previous batch to enhance flavours.  His favourite part was the pig's calf.
The recipe I present below is a simpler version of the one used by my cousin but all the flavours are there.  Whilst it is not a quick recipe, your patience will be rewarded.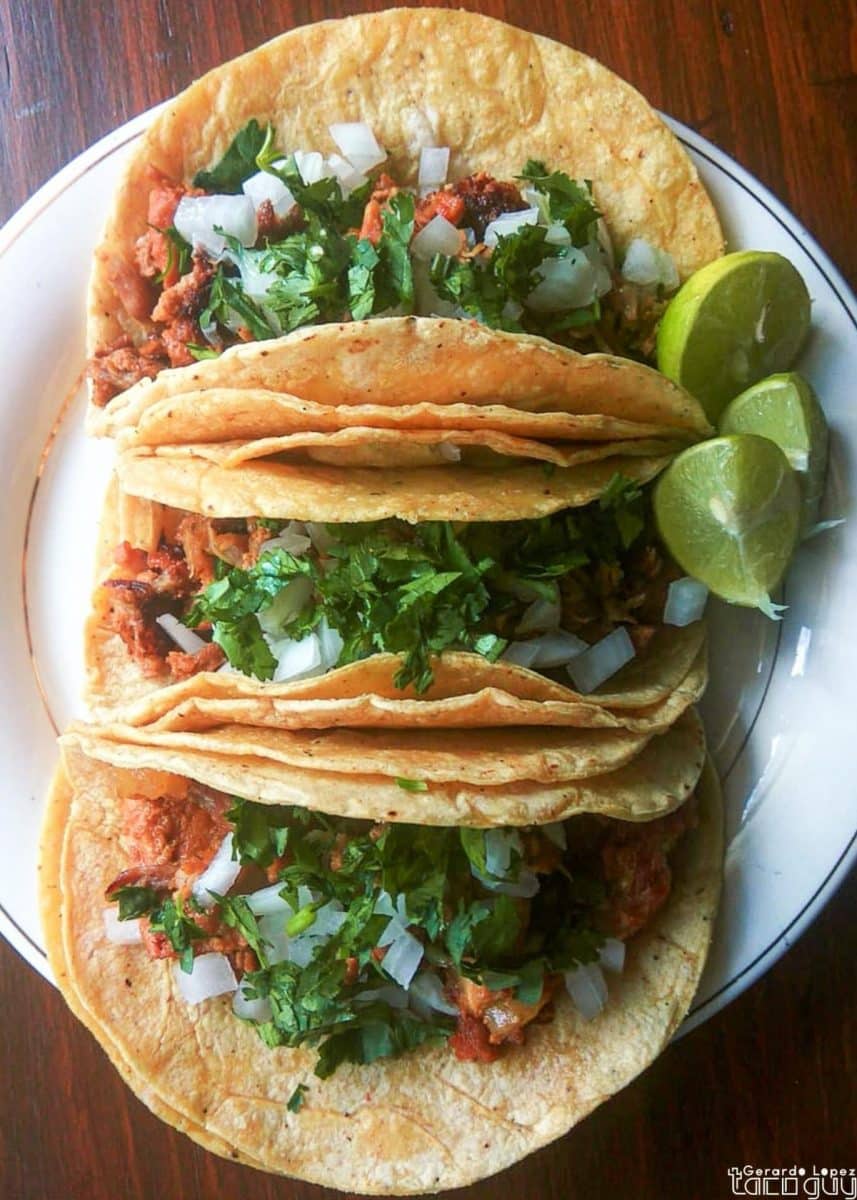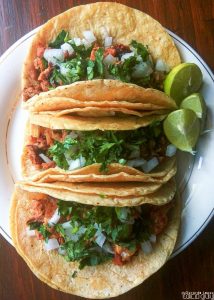 Carnitas Tacos
Tacos de Carnitas
A well-balanced recipe between cooking time, complexity, and flavour. This recipe will quickly have your tastebuds enjoying a masterpiece of Mexican cuisine.
Print Recipe
Ingredients
1.5

kg

free-range pork shoulder

cut in medium pieces – roughly 10 cms

3

kg

pork lard

1

orange

cut in half

5

bay leaves

1

brown onion

cut in half

1

cup

cola soft drink

5

garlic cloves

1

spring of thyme

salt to taste

2

white onions

finely diced for garnish

1

bunch of coriander

chopped for garnish

5

limes

cut in wedges for garnish

20

nixtamal corn tortillas
Instructions
Melt the lard in a large pot over medium-high heat.

Add all the ingredients except the garnish.

Once it starts to boil, lower the heat to simmer.

Cook for 3 hours until meat is tender.

Remove the meat from the pot, shred it and place it on a serving plate or tray. This is what we call 'carnitas' in Mexico.

Reheat the tortillas on a hot frying pan or griddle, and place them in a tea towel or tortilla warmer.

Place the onion and coriander in serving bowls and limes on a plate.

Bring the pork, tortillas, coriander, onion, and limes to the table.

Get family and friends around the table to assemble their tacos by grabbing a tortilla, filling it up with the 'carnitas' pork, and garnishing it with onion and coriander. Squeeze the lime on top and put your favorite salsa on top.
Notes
For salsa, I really enjoy a good avocado salsa for carnitas tacos.
If you can't find lard or prefer not to use it, you can substitute with vegetable oil, about 1 litre. 
Related Post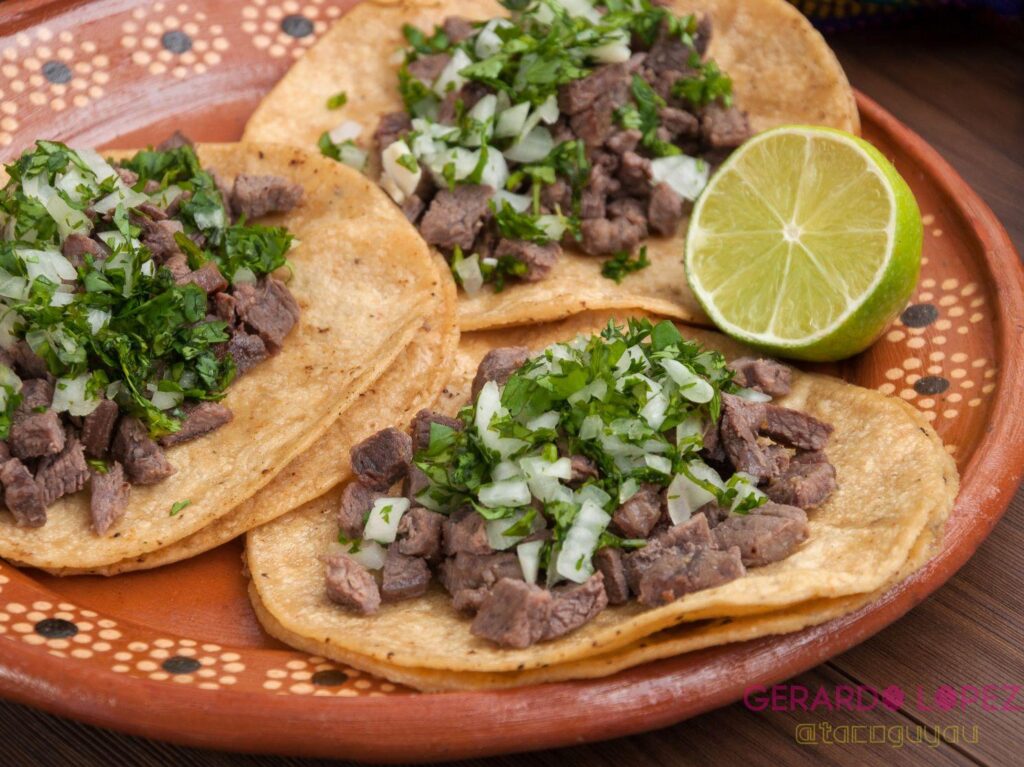 Bistec Tacos
Tacos de bistec
Other Recipes