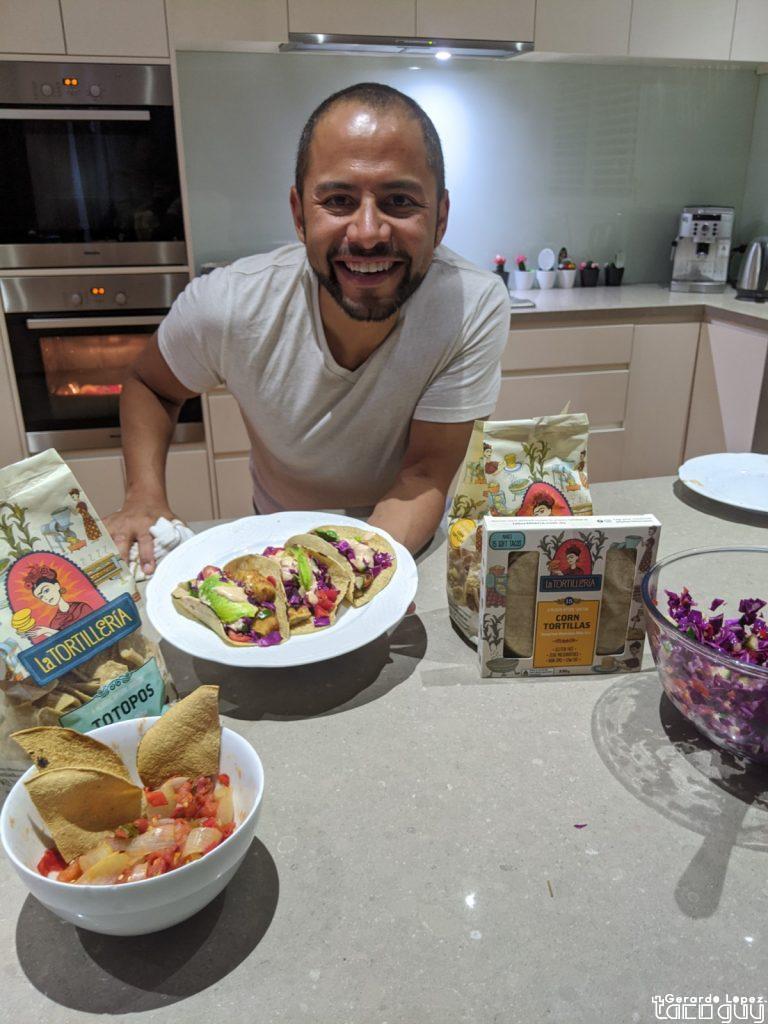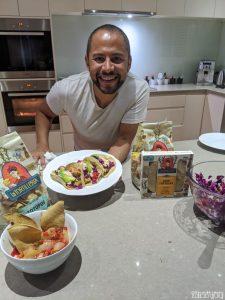 Fish tacos
Tacos de pescado
It is a very simple fish tacos recipe and the secret for a good flavour is to try to use as many fresh ingredients as possible, whilst still trying to use some old or frozen stuff I found in the cupboards and fridge.
Print Recipe
Ingredients
3

frozen crumbed fish fillets

6

corn tortillas

preferably from La Tortilleria

2

tbsp

of mayonnaise

relace with Vegannaise for dairy free

1

tbsp

of chipotle chillies chopped

1/4

purple cabbage

1

lime

1

lebanese cucumber

½

red capsicum

but any colour will do

salt & pepper to taste
Instructions
Place the fish fillets on a baking tray and bake in the oven for 20 minutes at 200⁰C2. To prepare the garnish – dice finely the purple cabbage, cucumber and red capsicum and mix together in a bowl adding half of the lime juice

To make the aioli – in a different bowl, mix the mayonnaise, chipotle and other half of the lime juice. Add or reduce chipotle to balance spiciness

Reheat your tortillas and place in a tea towel to keep warm

Remove fish fillets from the oven and chop in big cubes

Assemble your fish tacos by filling up tortillas with fish fillets cubes, adding the cabbage garnish and chipotle aioli on top.

Enjoy!
Related Post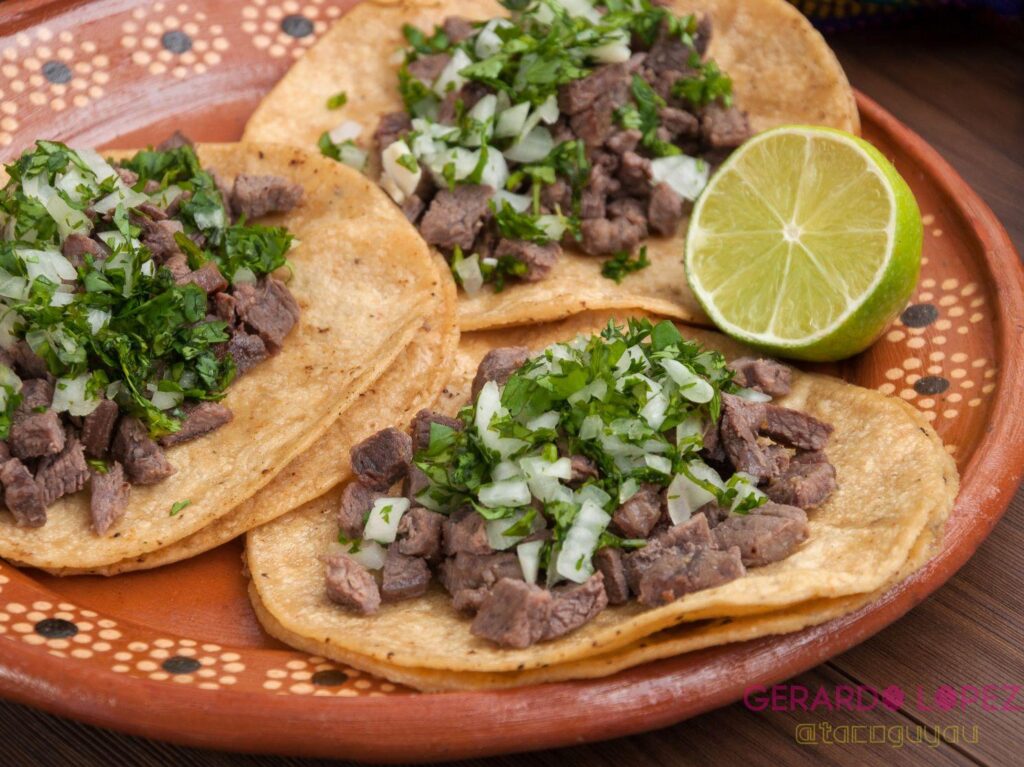 Bistec Tacos
Tacos de bistec
Other Recipes