Living in Australia, I had to give kangaroo a go for tacos.  And why not, tortillas are the perfect carrier for any food, including game meat.
Kangaroo has very lean meat. This is because kangaroos are wild and always jumping 😂.  They are also a sustainable source of meat with almost zero carbon footprint (still needs to be packaged and transported).
I decided to tenderize the meat using pineapple juice and vinegar, and I have to admit that it actually worked.
My only advice is that the kangaroo meat needs to be cooked for under 3 minutes (depending on thickness) and eaten right away.  As the meat cools down it gets harder.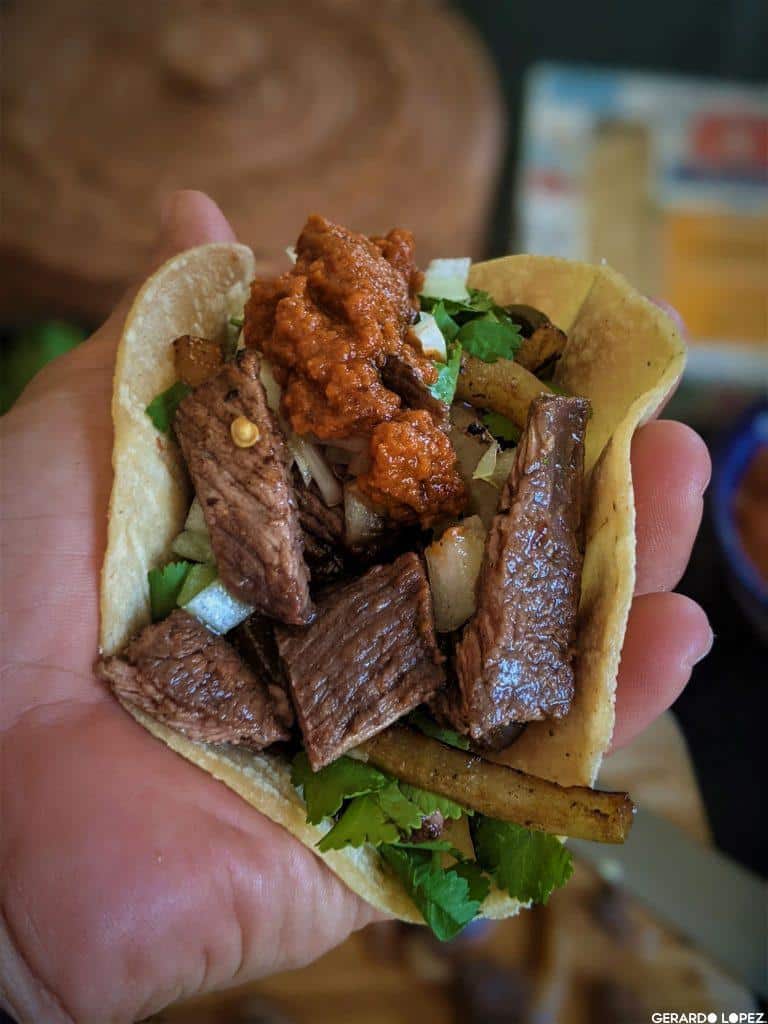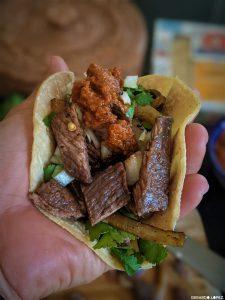 Kangaroo tacos
Tacos de Canguro
There is something unique about Kangaroo meat, at that is its unique flavour that will surprise many. Being one of the healthiest and most sustainable meats in Australia I decided to give it a go.
Print Recipe
Ingredients
500

g

Kangaroo steaks

2

limes

1

cup

pineaple juice

1

cup

vinegar

1/2

white or brown onion

2

jalapeños or green chillies

8

corn tortillas

from La Tortilleria

salt to taste

salsa

suggest using my 3 chillies salsa
Garnish
1/2

white or brown onion

finely chopped

1/2

coriander bunch

finely chopped
Instructions
Place the kangaroo steaks in a bowl and season with salt.

Slice the onions and jalapeños and add to the bowl and mix the ingredients.

Squeeze the limes on the bowl content and then add the pineapple juice and vinegar, making sure the meat is covered.

Place the bowl in the fridge for 4 hours or overnight.

Place a hot grill pan, bbq plate, or frying pan, on the stove and heat up on a high flame. Add the Kangaroo steaks and cook for 1 minute on each side and no more than 3 minutes total.

Chop the steaks in slices and serve right away on warm corn tortillas. Garnish with onion and cordiander. Add your salsa of choice on top.
Notes
Tenderizing the kangaroo meat with pineapple, lime and vinegar will soften the meat and make it more enjoyable
Make sure the kangaroo is not fully cooked or the meat will harden. 
Related Post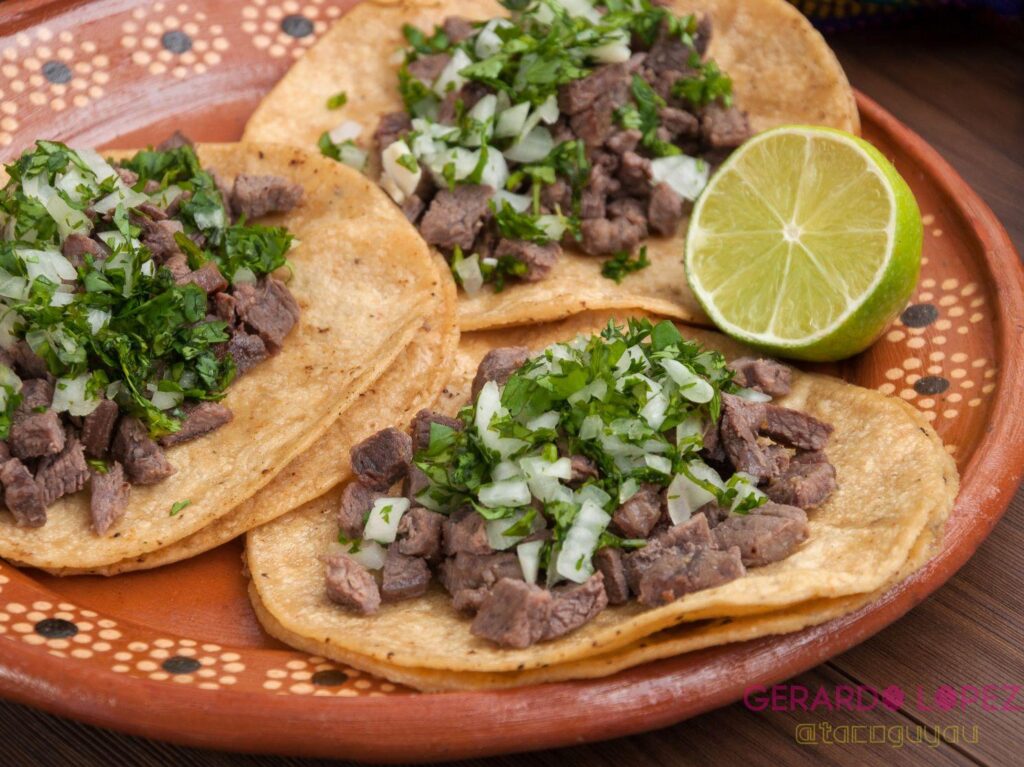 Bistec Tacos
Tacos de bistec
Other Recipes