'Machaca con huevo', can be literally translated as dried meat with egg, but for this recipe, the correct translation would be dried beef jerky with scrambled eggs. This dish is popular in the North of Mexico but loved everywhere in Mexico. I'm told it all began with a kind woman that used to prepare lunch for the workers on the highway. A beautiful story for an astonishing region of Mexico that is well known for its beef.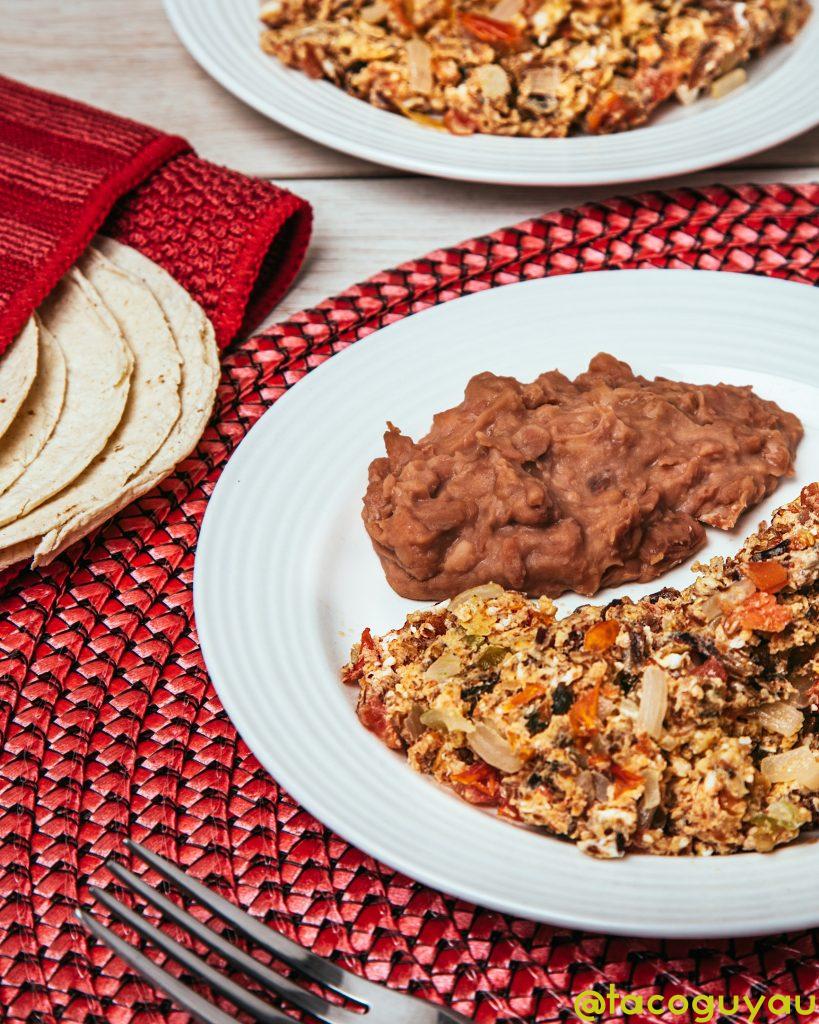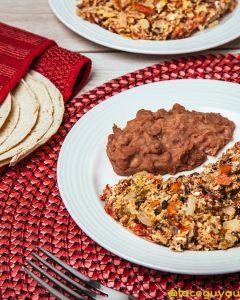 Machaca con huevo
Machaca con huevo
Like many dishes in Mexico, 'machaca con huevo' spread across the country thanks to its resourceful way to combine simple and widely available ingredients with a notorious load of energy that allowed Mexicans to cope with the hard work they were exposed during the first decades of the twentieth century.
Print Recipe
Ingredients
2

green chillies

½

small brown onion

2

medium tomato

4

tbsp

vegetable oil

150

g

dried beef jerky

4

eggs

8

corn tortillas

preferably La Tortilleria
Instructions
Chop the chillies, tomatoes and onions finely. Optional: remove the membranes and seeds from chillies to reduce heat.

Pour vegetable oil into a frying pan, sauté the onions and chillies over medium-high heat for 2-3 minutes until caramelised.

Add machaca to mix and keep stirring until machaca starts to get crispy.

Add tomatoes and continue mixing until tomatoes are soft.

Beat the two eggs separately in a bowl until smooth.

Add eggs to the mixture stirring until scrambled and fully cooked.

Served with refried beans and corn tortillas.

Buen Provecho!
Related Post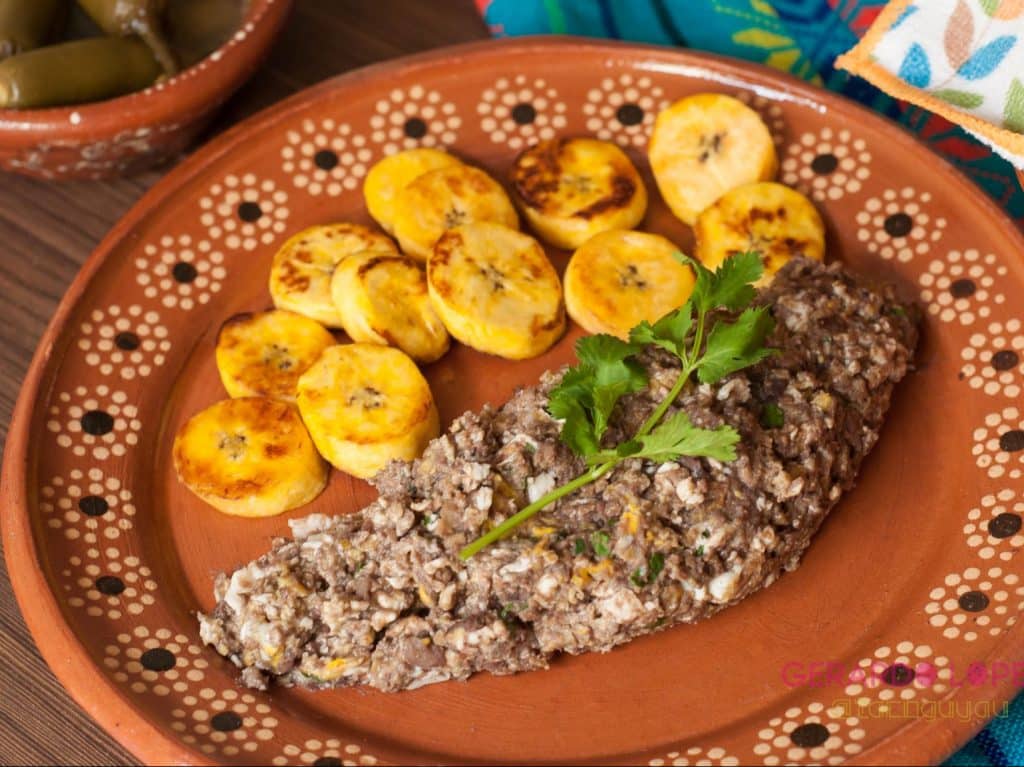 Scrambled eggs with refried beans and plantains
Huevos tirados con platano macho
Other Recipes