'Flautas' literal translation to English is flutes, and it is kind of obvious why it receives this name.  However, and  depending where you are in Mexico, the same process of stuffing tortillas, rolling them and frying them is known as 'taquitos' or 'tacos dorados'.  And whilst there are differences in the size of the tortillas and how these are rolled, they end product is the same 🙂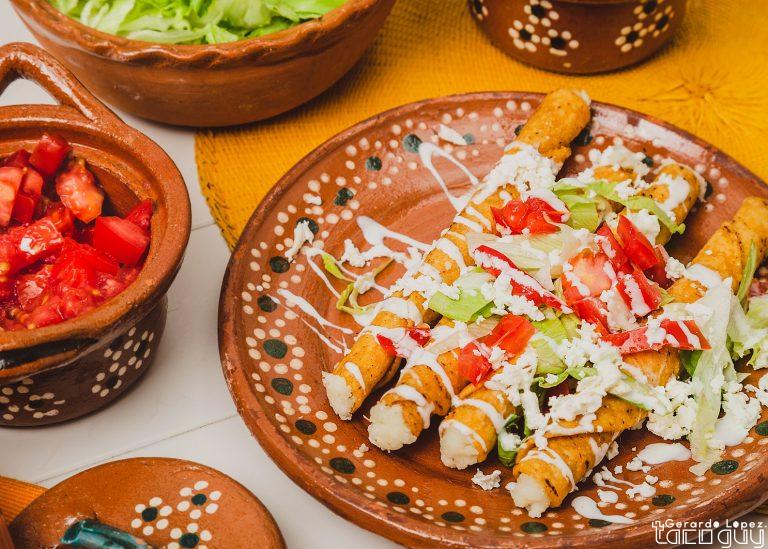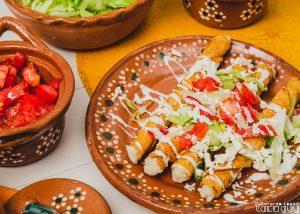 Potato Flautas
Flautas de papa
This recipe is both fun to eat and prepare with family and friends. Flautas are a rolled tortilla, stuffed with your filling of choice, then fried and served with lettuce, radish, guacamole, and salsa on top.
Print Recipe
Ingredients
12

nixtamalised corn tortillas

preferably La Tortilleria

150

grams

potatoes

4

tbsp

olive oil

½

tsp

salt

½

cup

vegetable milk

recommend almond or soy

4

tbsp

vegetable oil

12

toothpicks

¼

lettuce diced

¼

coriander bunch

5

radishes, sliced

guacamole
Instructions
Place the potatoes in a pot and cover in water. Bring to boil and once boiling bring the flame down to medium and let it cook for 15-20 minutes or until potatoes are tender.

Pour the content of the pot into a colander and leave the potatoes there to cool down and remove excess water for 5 minutes.

Place the potatoes in a bowl, add the olive oil and salt and then smash them using a fork or masher. Then add the milk and continue smashing until you achieve a smooth consistency.

Reheat the tortillas and place them in a tortilla warmer or tea-towel so they stay soft.

Grab one tortilla at a time and put a tablespoon full of potato mash and extend along the tortilla. Roll the tortilla and place a toothpick horizontally to keep the tortilla rolled. Do the same for the rest of the tortillas.

On a very hot saucepan add a tablespoon of vegetable oil and put 3 to 4 tortilla rolls. Every minute flip the rolls so all sides are fried. Fry them for a maximum of 5 minutes or until crunchy. Place the rolls on a plate with paper towels to absorb the excess oil.

Repeat step 6 for the remainder of the tortilla rolls.

Place the tortilla rolls (or flautas) on a plate and cover with lettuce on top. Then add the radish slices, coriander, guacamole, and salsa on top.
Notes
You can add vegan cheese (or normal cheese for vegetarian version) to the tortilla and mash potato before rolling.
You can also add vegan cream or veganise on top of the lettuce.
Related Post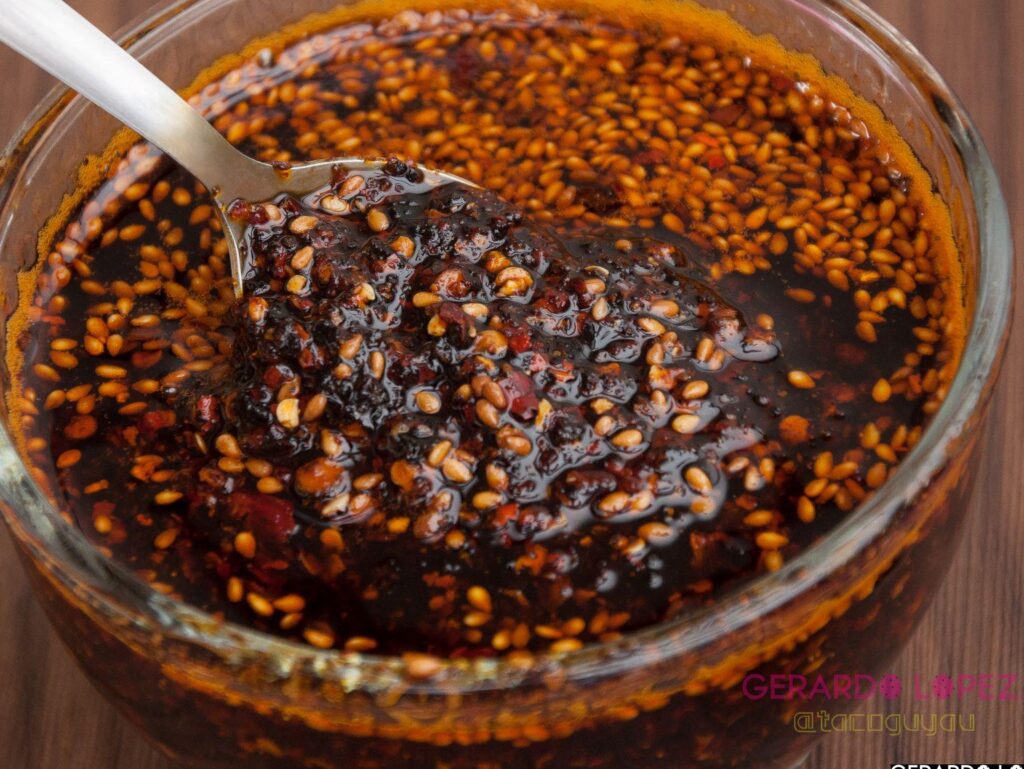 Other Recipes