These vegan tacos main ingredients is hibiscus flower. It's really fresh and has the right touch of bitterness.  Normally you can find it at the supermarket as a herbal tea, but this recipe uses the whole and dried flowers.
Whilst the flower is not originally from Mexico, it is grown and used extensively.  Especially to make a fresh water known as 'Agua de Jamaica'.  In Mexico, the actual flower is also called Jamaica, just like the tropical island.
This is a double recipe, you can make the fresh water and the tacos by using the same ingredients and referring to the notes at the bottom of the recipe.
You can add your favorite salsa to this taco too!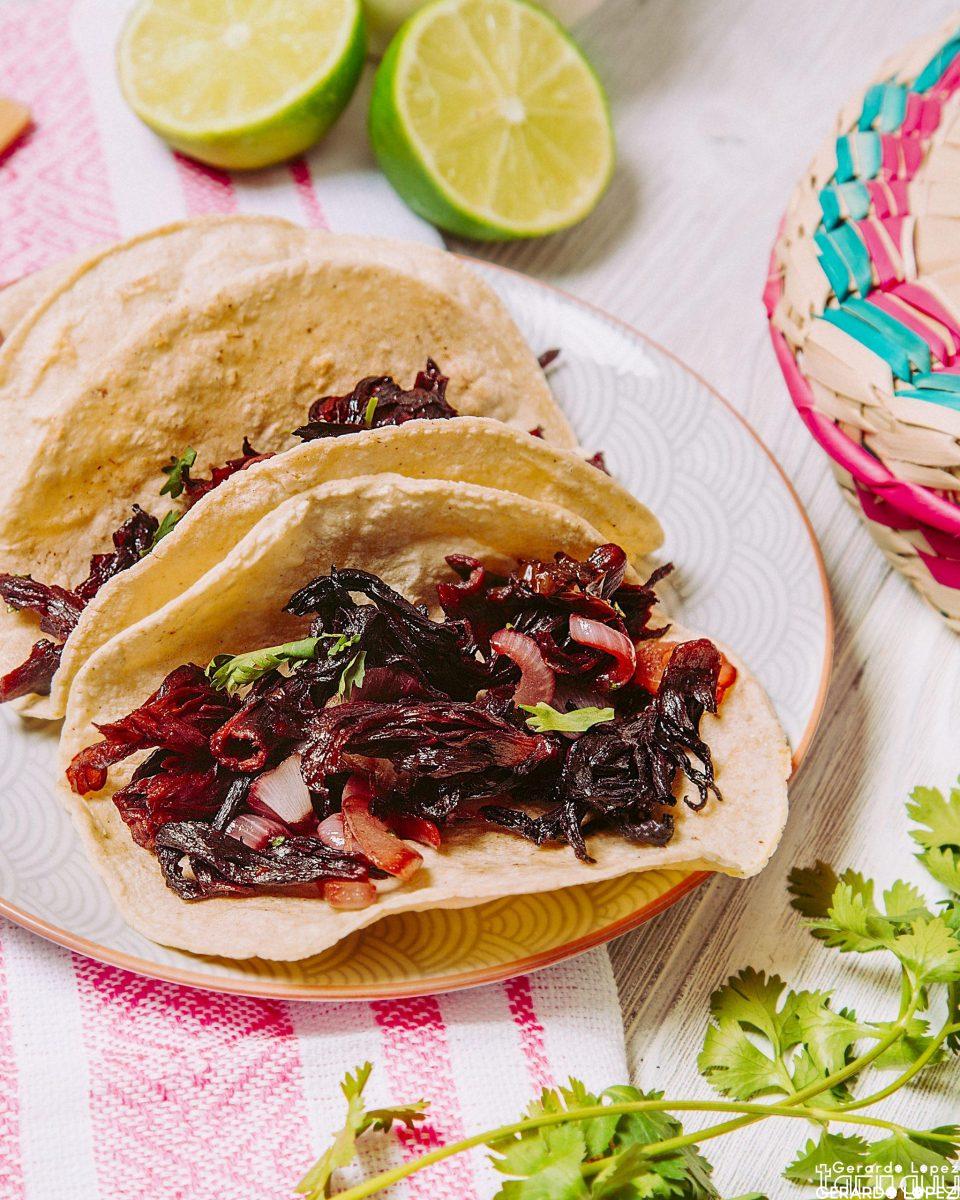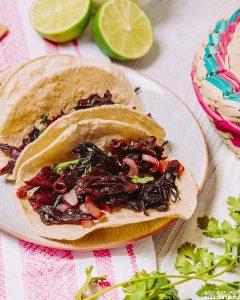 Hibiscus flower tacos
Tacos de Jamaica
Flor de Jamaica has an array of virtues, urban legends claim it is good to cure the hangover of the night before, healing wounds, or even easing kidney and liver problems. The acidity of this red flower will bring a new experience to your tastebuds.
Print Recipe
Equipment
Saucepan

Frying pan

Strainer
Ingredients
1

cup

dried hibiscus flowers

1

medium onion

sliced

4

cup

water

2

tbsp

vegetable oil

1

chipotle chilli in adobo

finely chopped

1

tbsp

coriander (a.k.a cilantro)

finely chopped

8

nixtamal corn tortillas

Salt to taste
Instructions
Place the hibiscus flower in a saucepan with the water and bring to boil. Remove from the stove as soon as it starts to boil.

Using a strainer, separate the hydrated flowers from the water.

On a frying pan, heat up the oil at medium temperature and add the onion until sautee.

Add the hibiscus flower, chipotle, coriander, and salt to taste. Cook for 5 minutes.

On a very hot frying pan, place the corn tortillas on each side until soft and floppy, wrapping them in a tea towel as you go to stay warm.
Notes
Keep the water to prepare fresh 'Jamaica water' by adding ice cubes and sugar to your liking.
Hibiscus flower is generally available at Latin American, Middle Eastern/African and Indian supermarkets. 
Related Post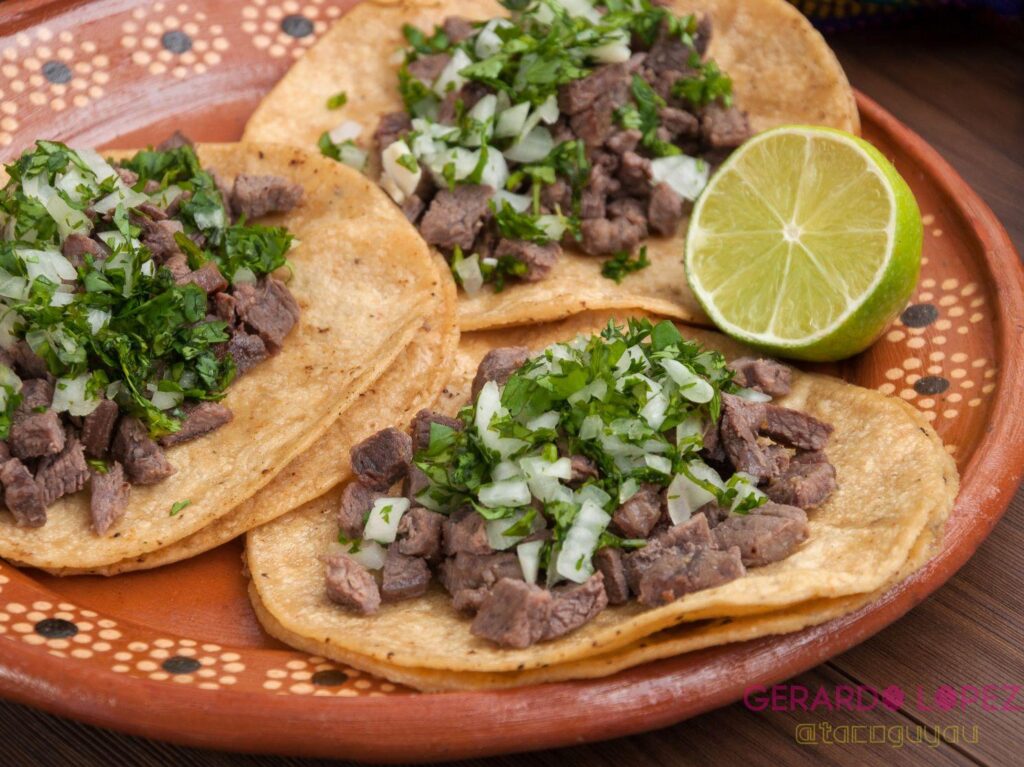 Bistec Tacos
Tacos de bistec
Other Recipes