Oh, tortas!  Just like tacos, it is impossible to walk through the streets of Mexico and not finding a torta stand.  And just like tacos, these tortas come in many different sizes, fillings, and combinations.   I like to think they are the equivalent of hamburgers for Mexicans, and everyone has their favourite one, the local joint, and their home recipe.  Tortas have never been a competition to taco stands but a compliment, an important addition to the Mexican street food repertoire.
The origin of the 'tortas' in Mexico is unknown but they started to appear in publications and recipe books in the 1960s.  The literal translation of 'tortas' in Spanish is cakes, but this is not your traditional cake.  Tortas are an amalgamation of Mexican culture with European cuisine.  It is not surprising that tortas might have originated during the French invasion of Mexico who brought with them their bread baking techniques.
Tortas have multiple faces, and the combinations have no limits.  But some of the classic ones I remember from my childhood are:  cubana, milanesa, ham, and cheese, and chorizo. For this recipe, we have a simple way to prepare the Milanesa Torta but this can be enhanced and personalised by adding and substituting the fillings.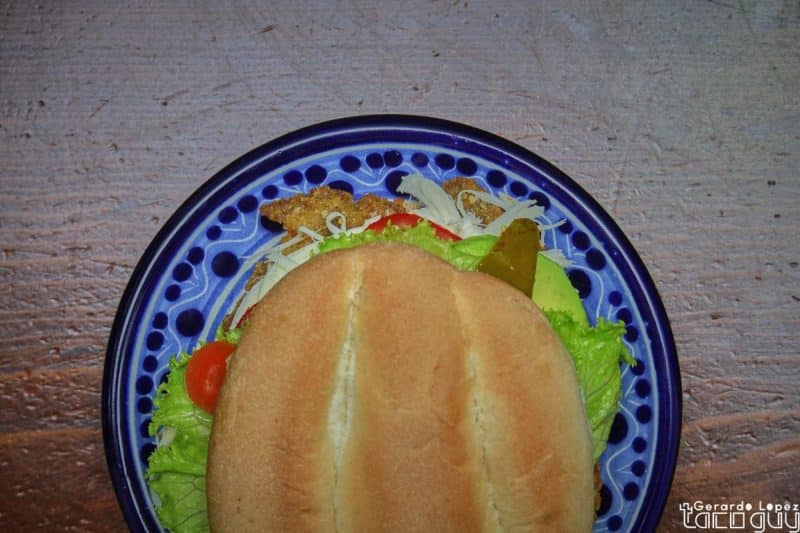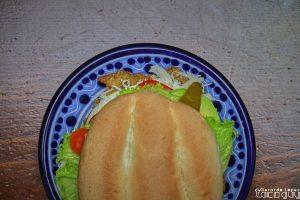 Torta de Milanesa
Torta de Milanesa
Torta de Milanesa, is a popular day-round snack, that can be best described as a beef schnitzel roll that also includes refried beans, avocado, tomato, lettuce, and salsa!
Print Recipe
Ingredients
4

sirloin steaks of about 150 grams each

pounded to 1 to 2 cms thickness

4

crunchy torta rolls referred to as 'bolillos'

good substitutes are banh-mi rolls or single-serve size french baguettes

1

cup

refried beans

recipe coming soon

2

avocados

sliced

2

tomatoes

sliced

4

iceberg lettuce

large green leaves

3

tbsp

cotija cheese

substitute with crumbly feta cheese

½

onion

sliced in thin rings

½

cup

Mexican crema

substitute half and half

2

cups

breadcrumbs

2

eggs

whisked

4

tbsp

mayonnaise

Vegetable oil

Pickled chilies and veggies

recipe coming soon

Salt and pepper to taste
Instructions
Season the pounded steak with salt and pepper. Place the whisked eggs in a bowl and the breadcrumbs on a tray or large plate.  Dip in each steak in the eggs and then coat with breadcrumbs.

Meanwhile, heat a large castiron skillet over low heat with enough oil to the frying pan. Fry steaks until golden brown and set aside on a paper towel to drain.

To assemble each roll, start with beans on the bottom of the bread, followed by the steak, cheese, tomatoes, avocados, lettuce, and pickled chillis.

Spread the top half of the torta bun with crema. Top the roll, cut in half, and enjoy.
Notes
If you want to try something heartier, add a fried egg and ham.
You can also replace it with bacon and egg for a brekkie torta.
You can also replace the cheese for Oaxaca cheese or a melty cheese on top.  If you add ham you have a parma style torta :).
Add salsa if you want some heat with it. 
Try toasting the bread roll with butter or even using some of the oil left on the frying pan from the crumbled beef 😉 
Related Post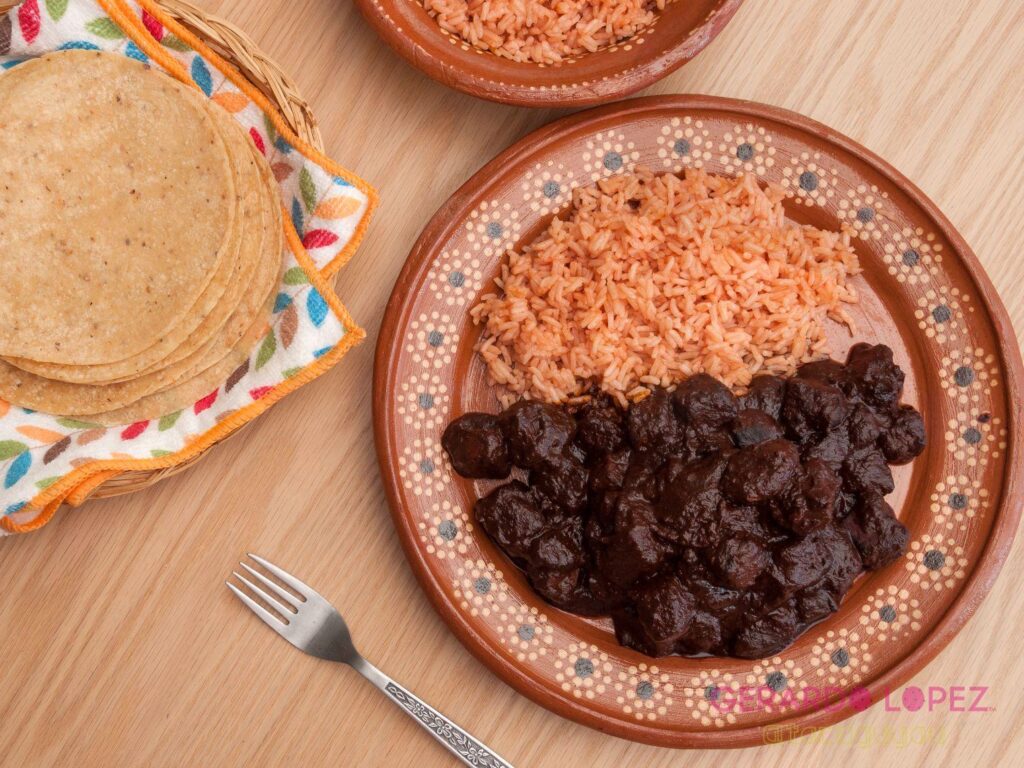 Asado de Bodas
Asado de Bodas
Other Recipes