Zucchini has its origin in what is today the territory of Mexico, and its name in Náhuatl is 'ayocotl'. Náhuatl is the language spoken by the Mexicas, wrongly referred to as Aztecs.  Zucchini, but especially its flowers, are used extensively across Mexican cuisine.
One of my favourite zucchini flower dishes is the Nopal – tender cactus – stuffed with zucchini flowers and cheese.  I would have to add a recipe for this, watch this space!
Empanadas can be defined as a pastry turnover filled with a variety of ingredients and baked or fried.  They are popular appetizers in Argentina and Spain, and street food in many countries in Latin America.  In Mexico, the empanadas are prepared with corn dough, instead of wheat flour which gives them are more traditional flavour.  In Mexico, the best empanadas are those that use nixtamalised corn dough — read more about nixtamal in Our Nixtamal journey.  Empanadas are also called 'Quesadillas Fritas' or fried quesadillas in some regions of Mexico.
Also, La Tortilleria has a great blog about Mexican cheeses and substitutes.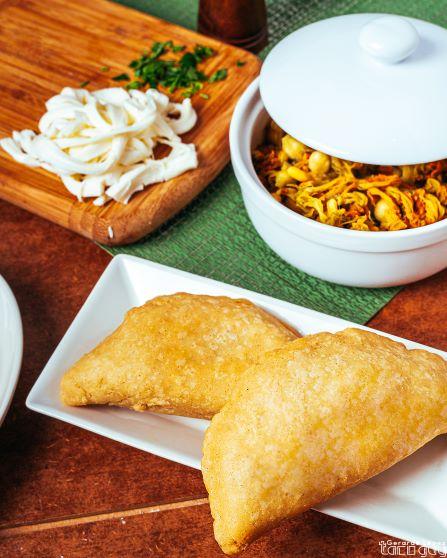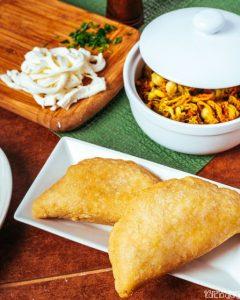 Zucchini Flower Empanada
Empanadas de flor de calabaza
A versatile pastry parcel made out of corn and stuff with cheese and zucchini flower. Whilst wheat empanadas are popular around the world, especially in Argentina, in Mexico we prefer them with corn - and you need to try them to see the difference in taste and consistency. Check the notes for tips on how to do this a healthy option.
Print Recipe
Ingredients
1

kg

nixtamalized corn dough

alternatively, you can source some nixtamalized corn-maize flour

6

tbsp

pork lard

replace with vegetable oil

500

g

Oaxaca cheese

or substitute with mozzarella

500

g

zucchini flowers

25

g

epazote

or substitute with coriander

100

ml

vegetable oil

sea salt to taste
Instructions
Roll out masa and make circles of about 20cms in diameter.

Spread on a thin layer on top of each circle.

Over one half of the circle, sprinkle a generous amount of cheese, 2 zucchini flowers cut into small pieces, epazote, coriander, and salt.

Fold the masa circle into a semi-circle and pinch the edges with a fork or fingers to seal the parcel (empanada).

Repeat step 1 to 4 until all the masa is gone.

On a frying pan place the oil and bring to medium-high heat. Once hot, place the empanadas, bring the heat down to medium and fry on each side for about 3-4 minutes or until cheese has melted.

Remove from the frying pan, place in a paper towel, and serve once they have cooled down slightly.
Notes
Notes:
You can replace the zucchini flower for mushrooms, potato, or another filling you want.  For meat fillings, make sure these are minced or pulled. 
For the cheese, you can replace this for any cheese that melts.
For a healthy option:

Replace lard for canola, avocado, olive, or flaxseed oil.
Place the empanadas on a tray and baked at 200ºC for 15 minutes.
Instead of oil use baking paper on the tray to prevent empanadas from sticking. 
Related Post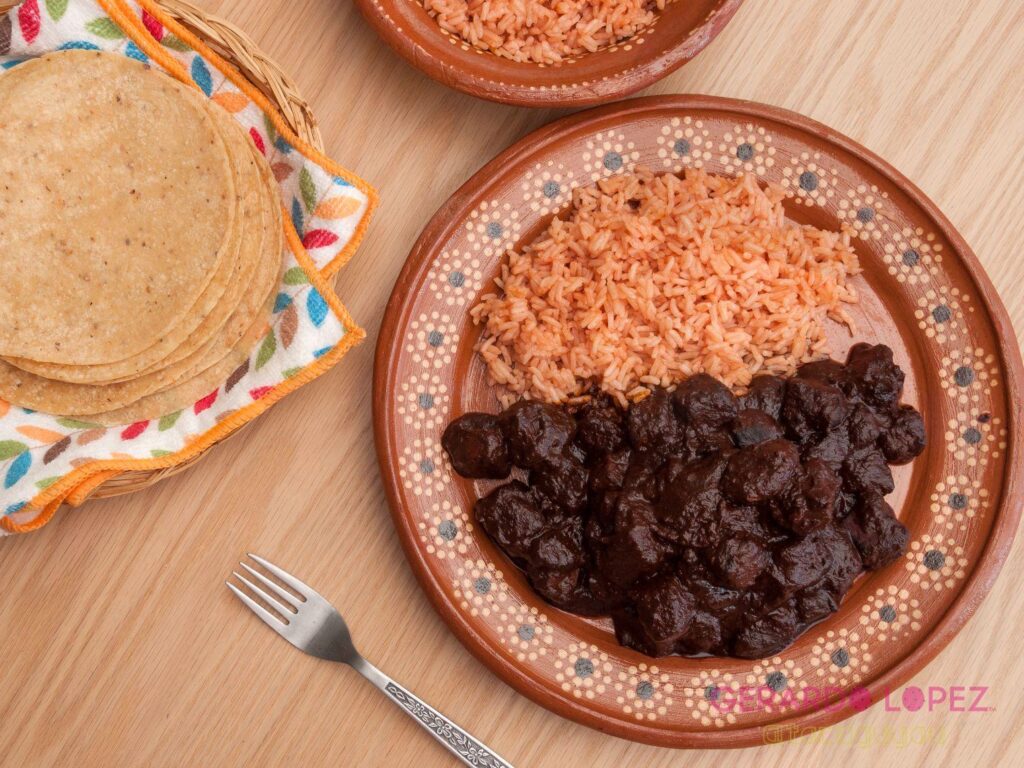 Asado de Bodas
Asado de Bodas
Other Recipes